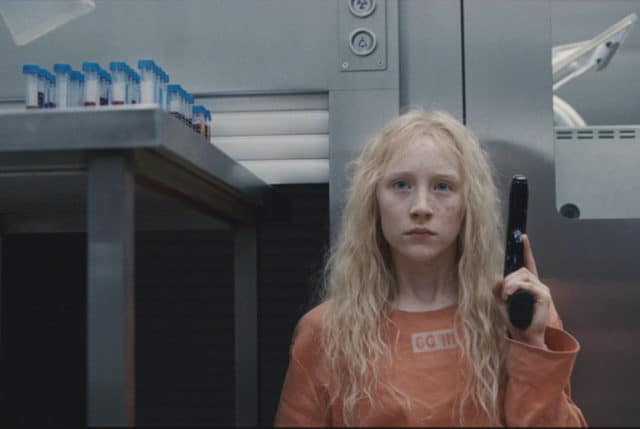 In what I would consider to be pretty awesome news for Amazon's television business the movie Hanna is being turned into a series and it's been given a straight-to-series order. Hanna, a drama based on Focus Features' offbeat 2011 assassin pic, from David Farr, who co-wrote the feature, and NBCUniversal International Studios. According to Deadline
Emmy-nominated Farr, who most recently adapted John Le Carre's The Night Manager for BBC/AMC, will pen the adaptation. Farr had been developing the project with NBCUniversal's International Studios' L.A. scripted team, headed up by JoAnn Alfano, and Tomorrow ITV Studios' Marty Adelstein, who produced the feature, and Becky Clements.
Hanna the series is described as equal parts a high-concept thriller and coming-of-age drama which follows the journey of an extraordinary young girl as she evades the relentless pursuit of an off-book CIA agent and tries to unearth the truth behind who she is.
"I am delighted to be able to return to the Hanna story. Joe Wright's movie was dazzling but inevitably there were certain elements that a feature length film wasn't able fully to explore," said Farr. "It's a pleasure therefore to be able to revisit the material in a longer format and take Hanna into whole new physical and emotional worlds. Amazon have shown such passion for the project and is the perfect home for Hanna."
If you haven't seen the movie it's extremely good. Could it have been better? Yes. But Saoirse Ronan did an amazing job as Hanna as well as Eric Bana as her father. Cate Blanchett was an extremely solid villain. Personally I think the subject matter is an easy and fitting source for a TV show. You can easily drag this on for seasons and seasons as Hanna has one adventure to the next all while trying to evade her creator.
Here's a trailer for the movie