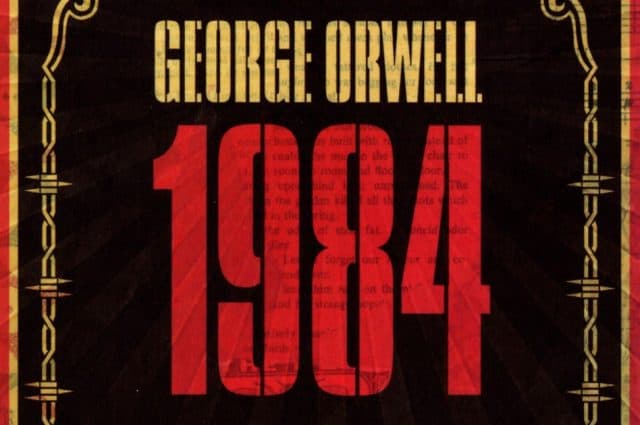 Ever since Kellyanne Conway used the term "alternative facts" a spike in purchases of George Orwell's dystopian book 1984 has occurred.   According to the IBTimes:
The dystopian novel began its rise up sales charts last week when Trump advisor Kellyanne Conway used the term "alternative facts" to justify Press Secretary Sean Spicer spreading inaccurate facts about the crowd size at the inauguration.  Her words held a chilling resemblance to the stance adopted by the totalitarian regime in the book, who control public thought through Newspeak, a language designed to subtly influence the mindset and choices of its citizens. Promoted by the Ministry of Truth — a department responsible for propaganda and revisionism — the language limits free thought to prevent "thought crimes".
Currently the book is the world's best seller and its publisher, Penguin has been unable to keep up with demand. So much so that it's actually put Amazon retailer "out of stock."  This is huge news because frankly this is an extremely rare occurrence from a publisher of this size.  It's not like this is a mom and pop shop selling a how-to book on making cupcakes.
"We put through a 75,000 copy reprint this week. That is a substantial reprint and larger than our typical reprint for 1984," a Penguin spokesman told The New York Times.
After Conway's comments went viral, the life of the book sales had its own.  Rises in the term "alternative facts" were meteoric and people noticed some striking similarities to the 1948 classic novel.  According to Nielsen BookScan, 1984 sold 47,000 copies in print since election day in November. An increase in 30% on the previous year.
The book also had a spike in sales when whistleblower Edward Snowden rose to fame because of her government surveillance observations and comments.  It seems as though whenever some kind of government "conspiracy" or something like it takes place, people turn to George Orwell's 1984.  Let's just hope this book stays in the fiction section.
Save