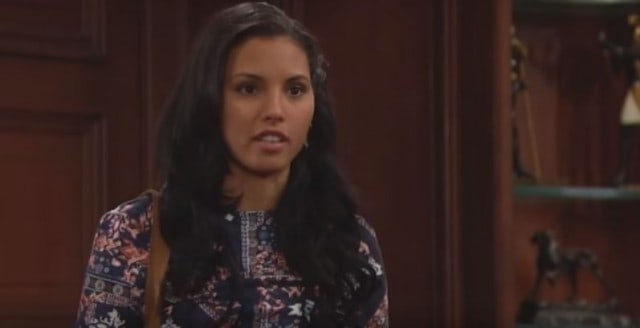 Monday's The Bold and the Beautiful brings yet another day of deception, lies and meddling all as a result of poor communication. After seeing Liam leave Steffy and call off their engagement after finding her — unbeknownst to Steffy — innocently in bed with Wyatt, Steffy is reeling. Unsure of what exactly is going on in her off-again relationship with Liam, she's turned to Wyatt. Her confidant, her friend and the man desperate enough to do anything to make Steffy his own; Wyatt is in it to win it and "it" is Steffy.
If Wyatt's mother has anything to do with it — and she always like to have something to do with it — her son will be the one who ends up with Steffy in the long run. Quinn is well-known for her meddling ways, and there is nothing that will get in her way when it comes to her son's happiness. Plotting for him to end up with the girl, Quinn does not care who else becomes collateral damage in her devious plan. When Quinn learns that Liam left Steffy because he thinks his brother slept with his fiancé, it's as if Christmas came early.
Poor Steffy continues to fight a losing battle to understand what has happened to Liam and his feelings for her. He's confronted her already, and will continue to do so on Monday. However, Steffy has no idea that Liam wants her to tell him about Wyatt. She's no clue he thinks that she cheated, and she's not understanding what it is he wants from her. Because he is his mother's son, Wyatt will continue to play the good guy; the man who listens and comforts her in the midst of her heartbreak. Steffy, oblivious that this makes the situation with Liam even worse, continues to rely on Wyatt. He is, after all, there for her. This seems to mark the beginning of the end of the Liam you already know, as dark days will consume him over losing the love of his life.
Over at Spencer Publications, the drama continues. Brooke wants to do right by her sister and stay away from Bill, but she's already made out with him in his locked office — and we know that she's going to do it again. Without any willpower to speak of, Brooke will continue to prove herself unable to be anywhere near Bill when all she wants is to give into her deepest desires and hurt her sister. Katie still has no idea her sister is a mean-stealing temptress, but for how much longer? With a knife in hand, she could cut the tension between Bill and Brooke, and we know that Katie is an intelligent woman. We know it's only a matter of time until she is able to put two and two together.
Liam has decided to quit his job and go to work for his dad, Bill, at Spencer publications, and spoilers indicate that it is here he will run into Quinn in the parking lot, faint and be left there to die. Quinn might feel this is the best way to ensure that Wyatt gets the girl, but she's underestimating her son if she thinks that he wants to win Steffy because his mother killed Liam. It looks as if life is about to blow up in Quinn's face. Will she be able to keep Steffy from finding out that Liam is ill, or will Steffy and Liam reunite because of his sudden illness?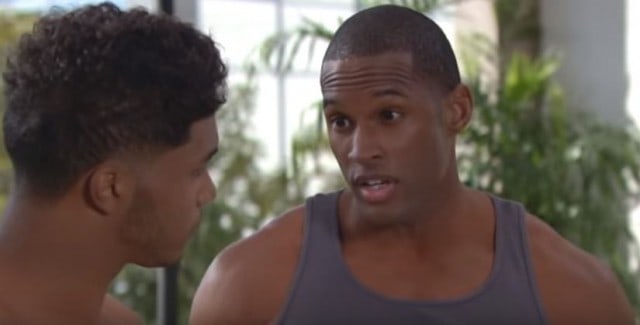 Zende is furious with Nicole for speaking to Rick about Sasha, and he it's just one more nail in her coffin since making the decision to become a surrogate. We think she's using her hormones as an excuse to misbehave as often as possible, and it seems as if Zende and Sasha are onto Nicole. Now that Sasha knows her frenemy has turned on her, she's turning on the revenge full force. Will this be the day she comes clean about the identity of her real father, or will she go the usual Sasha route and work diligently to destroy every aspect of Nicole's life in the slowest, most painful manner possible? It seems that Nicole is doing a bit of the dirty work for her, alienating Zende and making it possible for Sasha to work her wily magic and pursue a relationship with him. The question is: Does Sasha have a genuine interest in Zende or is he merely a pawn in her game to destroy her friend?
Photos by YouTube
Tell us what's wrong with this post? How could we improve it? :)
Let us improve this post!