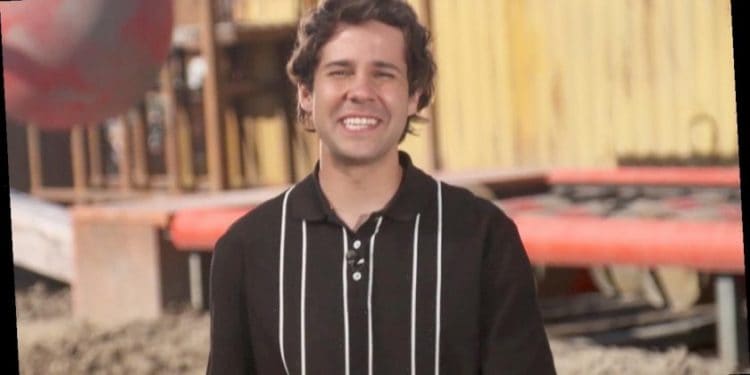 Dodgeball is one of the most classic gym class/recess games of all-time. Depending on your level of athletic ability you have one of two memories about playing dodgeball: 1. you remember pelting kids in the chest with the hardest throw you could muster or 2. you remember the sting of being repeatedly popped in the face by a rubber ball. Either way, dodgeball is one of those games you can't forget, and the new series, Dodgeball Thunderdome seeks to bring back those middle school memories, but with a twist. Although Dodgeball Thunderdome is centered around dodgeball, the challenges won't be like anything you've ever seen before. Keep reading for 10 things you didn't know about the Discovery Channel show, Dodgeball Thunderdome.
1. The Show Was Filmed During The Pandemic
COVID-19 has stopped production all over the entertainment industry, but apparently there have been a few exceptions. Dodgeball Thunderdome was filmed during the pandemic and you'll probably catch a glimpse of a few camera people wearing makes. The show was likely allowed to be filmed because the contestants can easily stay at least six feet away from each other.
2. The Contestants Will Come From A Wide Range Of Skill Levels
Just like your old middle school dodgeball days, the show has contestants with various levels of talent. Some people will have extensive athletic background while others are those who used to get pummeled by dodgeballs back in the day. However, since the show contains some twists, the playing field will be much more even.
3. Contestants Are Competing For $25,000 Prize
A good prize is an important part of any game show, especially one like this. There aren't many people who would volunteer to go on TV and get pelted with balls if nothing was in it for them. Fortunately, contestants on Dodgeball Thunderdome are competing for the chance to take home a $25,000 cash prize.
4. Viewers Can Win A Prize Too
Contestants on the show aren't the only ones who have the chance to win a prize. Viewers can also enter into a sweepstakes to win $5,000. In order to enter, viewers have to watch the premiere episode and be on the look out for a code word that will be mentioned throughout the show. Those who miss the episode can still get access to the code word by creating an account on the sweepstakes website.
5. The Contestants Aren't Actually Playing Dodgeball
Some people may find the title of the show a bit misleading because the contestants aren't actually playing game of dodgeball the way everyone is most familiar with it. Instead, they're essentially trying to make it through an obstacle course while having dodgeballs thrown at them. Although some challenges will resemble classic dodgeball more than others, they aren't actually playing dodgeball under a dome as the name suggests.
6. This Isn't The First Competition Show About Dodgeball
The concept of a dodgeball related competition show may seem innovative, but it's actually been done before. In 2004 and 2005, the Game Show Network aired a show called Extreme Dodgeball. However, Dodgeball Thunderdome definitely puts a unique spin on things.
7. Host, David Dorbik, Has His Friends Try The Obstacle Course
One of the show's hosts, David Dorbik, decided to have a little fun by inviting some of his friends to try the show's course. He told People, "One of my friends got whacked in the head so hard by this dodgeball that blows up paint in your face. So her face was just covered in red paint. And I haven't laughed that hard in six months. It was really funny."
8. The Course Is Lubricated
When you watch Dodgeball Thunderdome, you'll probably see that people tend to slip and fall ridiculously often. Evidently, that's because the course has been lubricated to make it even more difficult. During his interview with People, David added, "even the finest athletes in the world are still falling and tumbling. And it's really funny, because everyone is just hitting the mud, and falling in the swamp, and people are just wiping out constantly, all while they're getting hit by the dodgeballs."
9. Season 1 Will Have 9 Episodes
Shows with shorter seasons have become a 'thing' during the pandemic, but you won't have to worry about that if you choose to get invested in Dodgeball Thunderdome. The show will feature a nine episode season which means plenty of opportunities to to watch people slip and slide all over the course.
10. The Show Is Filmed In L.A.
Dodgeball Thunderdome was filmed in Los Angeles on a set made specifically for the show. After watching, some people may wonder whether or not the course is open to the public. Unfortunately, the answer is no. Since the set was made for the show, there's a chance it may not even exist any more.