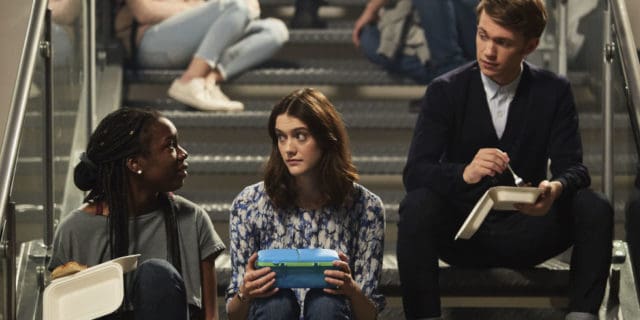 Class was one of the Doctor Who spin-offs that show up from time to time. Some spin-offs are successful, whereas others are much less so. Class is one of the ones that fall into the second group, as shown by the fact that the controller at BBC Three has confirmed its cancellation after no more than a single season of eight episodes.
For those who are unfamiliar but nonetheless curious about the basic premise of the TV show, Class was centered around four students as well as one of their teachers struggling with the standard problems of teenage students while also struggling with monsters out of time and space. Each of the students had something out of the ordinary about them, with examples ranging from the secret alien prince to the football player with the robotic right leg. Meanwhile, their teacher was an alien as well, albeit charged with leading the students as a punishment for her previous misdeeds imposed by the Doctor.
Why Was Class Cancelled?
Regardless, Class managed to win a fair amount of praise from the critics. Some critics praised its darker tones, whereas other critics praised its acting, its writing, or a combination of both. Unfortunately, Class was like a lot of movies and TV shows in that it never managed to impress TV viewers in much the same manner that it had impressed the critics. For proof, look at how its premiere managed a mere 500,000 TV viewers, while its finale had fallen to an even lower 320,000 TV viewers, which are much lower numbers than Doctor Who's 900,000 TV viewers. As a result, the cancellation of Class came as no real surprise to a lot of people in spite of the fact that the BBC had been claiming that there was still hope for future seasons for some time.
There are a number of factors that contributed to the failure of Class to win over TV viewers. For example, it had a late-night time slot, though it is important to note that this contributed but did not cause its problems. This is supported by how it struggled in other countries such as the United States in spite of a much more advantageous time slot, which was been bolstered by having new Doctor Who episodes to enthuse TV viewers.
Instead, the main cause of the cancellation can be found in a combination of other problems with the TV show itself. First, it was unclear who were supposed to be tuning in, with the result that it was a mishmash of tones that was more chaotic and confusing than wide-ranging. Second, there was no preexisting base of TV viewers for Class in the same way that there had been preexisting bases for other Doctor Who spin-offs, which had been generated by the appearances of their characters on their parent TV show.
As a result, this made it much more difficult for Class to stand on its own, which was not helped by the fact that its sometimes muddled narrative hindered it in this respect. Third, it should be mentioned that while Class had its moments of excellence, much of its narrative was stale and formulaic. As a result, it is no exaggeration to say that summed up, Class failed to appeal enough to a particular segment of TV viewers for it to continue running in spite of the fact that it had eight episodes to win them over.
Tell us what's wrong with this post? How could we improve it? :)
Let us improve this post!