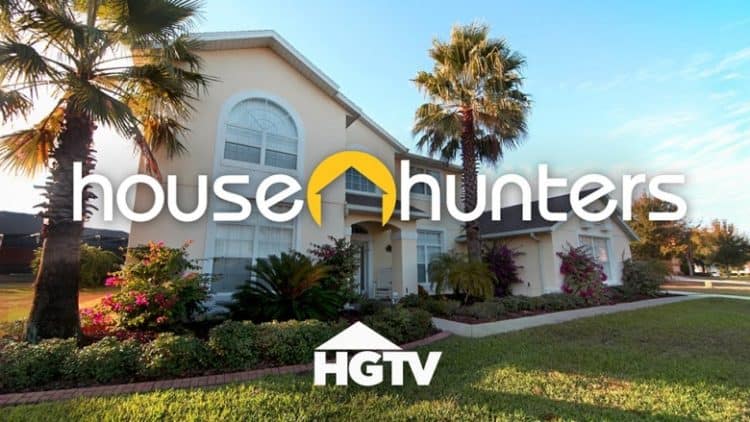 Since its debut more than 20 years ago, House Hunters has been one of the most popular shows on HGTV. Although lots of things have changed since the show aired its first episode, there's something about House Hunters that people still can't seem to get enough of. Each episode of the show features homebuyers who work with local real estate agents to find their next home. Over the years, however, lots of people have wondered what home buyers get out of being on the show. Of course, working with an experienced real estate agent is nice, but most people would agree that some kind of financial compensation would be nice. That brings us to one major question: do the homebuyers on House Hunters get paid for their search? Keep reading to find out.
How Does House Hunters Work?
In House Hunters, the homebuyers are tasked with looking at three different properties and deciding which one they'd like to purchase. Their options are chosen by the real estate agent they're working with and are based on what the home buyers have expressed that they're looking for in a home. At the end of the episode, the buyers are visited once they've gotten settled into their new space and they provide an update on how they're liking their new home along with any upgrades they've made to the property. When House Hunters started back in 1999, most people were probably still under the impression that reality TV was somewhat real. In the years since, however, we have all learned that most of what we see has been manipulated in order to make the production process smoother and the footage more exciting. Unfortunately, House Hunters is no exception. Although it appears that the home buyers are at the start of the process when the show airs, that isn't the case. It has since been revealed that the people featured on the show have already purchased one of the houses being featured on the episode. This is likely done to ensure that the process goes off without a hitch. After all, it would be a huge waste of time to go through the process of filming an episode only for the sale to end up falling through.
How Are Home Buyers Compensated?
Huge salaries are very common in the reality TV world, so many people assume that any time someone appears on a reality show they're making good money for it. Sadly, that isn't always true. Anyone who has appeared on House Hunters can attest to that fact. According to an article from Mental Floss, homebuyers on House Hunters are paid just $500 per family. I think we can all agree that this is a little ridiculous given how much money House Hunters has made for HGTV over the years. However, it's even more ridiculous when you consider the fact that filming an episode takes about 30 hours. When you break down how much home buyers are technically paid per hour, it's well below minimum wage. If you think that's bad, wait until you find out how much the real estate agents are paid. The real state agents actually aren't paid anything for their time on the show. However, this kind of makes senses considering the fact that the home buyers don't actually need help looking for a new house.
Why Do People Go On House Hunters?
With such low pay, no real potential for fame, and no actual need to hunt for a house, you may wonder why anyone bothers going on the show in the first place. Unfortunately, there's no concrete answer to that question. Now that the show has such a strong reputation, there's a chance that people want to be involved simply because they've been fans for years. On top of that, some people just see being on TV as a cool experience. And at the end of the day, $500 is better than $0. For someone who just moved into a new home, that money could be used to purchase a new appliance or something else the household might need. When it comes to the real estate agents, being on the show is free publicity, so it's easy to see why they would want to take advantage of the opportunity. That said, there are lots of people who feel like doing a show like House Hunters is a complete waste of time. Luckily, though, there still seems to be lots of people who are willing to do the show which means that it will likely be around for many years to come.
Tell us what's wrong with this post? How could we improve it? :)
Let us improve this post!