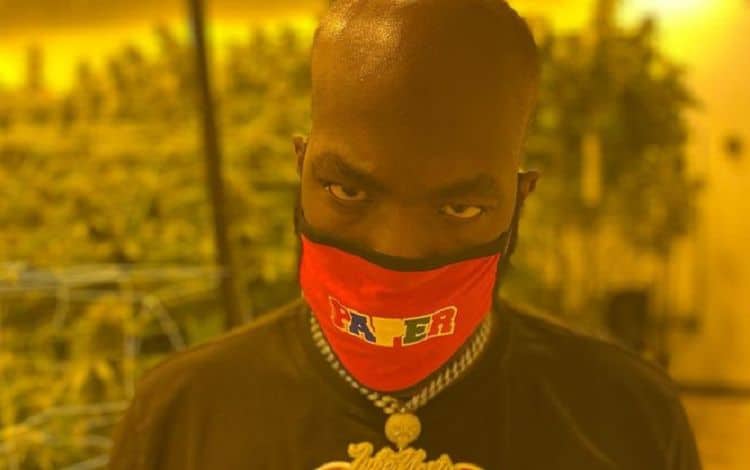 DJ Luke Nasty didn't make a lot of new friends the week before Thanksgiving 2020 when he posted that he sampled an iconic gospel song by famed singer and songwriter Kirk Franklin. The iconic gospel singer has 16 Grammy Awards and countless recognition for his long history of success, and the rapper made the decision to sample one of his hit songs. The world is not having any of it, and now they are both trending on Twitter. Fans don't think that you can just take a song from a legend like that, and there's some speculation he did not ask permission got to use the song in the sample. So, for now, fans are looking up DJ Luke Nasty and trying to learn more about him. Here you are.
1. He's a Rapper
We mentioned it above, of course. However, he's an American rapper whose first album is called "Highway Music: Stuck in Traffic," and his most recent hit is "Bread," which he released in 2019. He's working on new music now, and that includes the sampling from Kirk Franklin's music, "Melodies from Heaven," that has the world aflutter.
2. Fans Are Not Happy
Fans typically love a good sample (when it comes with permission, of course), but this is another matter. They've made it very clear you don't touch the Lord's music, and we kind of agree with that sentiment. One Twitter user, @EboneyIsFit, said "Too much going on in 2020 to be playing with our good Lord and sampling Kirk Franklin…especially melodies from heaven..that's a top tier Christian song," on her page.
3. He's Still Young
He's only 29, which makes him half the age of the man whose gospel song he sampled. He's got a lot of living left to do, but he's going to learn a few things the hard way – like we all do – along the way. Right now, he's learning that you can't just sample anything you want and fans will love it. His official date of birth is January 20, 1991.
4. He Was Also a DJ
Before he made it in the rap game, he was a DJ. It makes sense when you consider his name, right? He was a DJ for his college radio station. It was a job that helped him learn even more about the music industry. The best way to become the best at something is to learn about it from every single angle, correct?
5. He Plays Sax
Now this is a cool thing to say. Of course, no one really thinks that the kid in the band in high school playing the sax is going to make it in the rap game, but that's what makes this entire situation even cooler. This is one of those things that we adore, and it's something that we think adds an interesting layer to the rapper and his life.
6. He Was a Communications Major
Upon graduating high school, DJ Luke Nasty headed straight to college. He went to Winston Salem State University to pursue his degree in Mass Communications. It's one that will also help him out along the route since he's studied things that will really help him in any industry he chooses to enter.
7. He's a Football Fan
This is one music fan with a huge appreciation for football. His team is the Pittsburgh Steelers, though he is a huge fan of the Seattle Seahawks player Marshawn Lynch. He feels that Lynch is proud of himself, and that he is real about his life, and he feels that on a deeper level.
8. He Wants to Work with Rihanna
He even asked once in an interview if they'd put it in the interview that someone needs to have Rihanna call him. He wants to make music with her, and he feels that they'd make a great team.
9. He's From the South
He had the best of both worlds growing up in North Carolina. In High Point, he had access not only to the beach on one coast but to the mountains on the other side of the state. It's one of the most beautiful places in the country, and it doesn't get enough recognition for that.
10. He Keeps to Himself
Whereas so many famous people love the idea of being photographed everywhere they go and doing everything they do, he's one who likes to keep his private life to himself. He's not big on the world knowing what's going on behind his closed doors, and that's a trait more people should pick up.