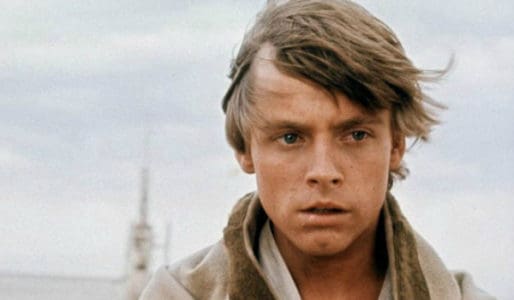 The Skywalker saga is likely to be considered the greatest saga in Star Wars history for some time to come, at least until the universe continues to expand and more stories are given, and a new possible saga is started that people can cling to as they have the Skywalker legacy for so long. It's still amusing that back in the late 70s and early 80s when Star Wars first came out that a lot of people didn't think it would last, that it would die out and be just another story that didn't gain traction. Now look at it, Star Wars is a worldwide franchise that has spawned countless stories, has gained legions of fans across multiple generations, and has become one of the absolute biggest and most popular additions to pop culture in the last several decades. The Skywalker saga alone is enough to make this franchise great since it's drawn in so many people, and it will be available in its entirety this coming May on Disney+, to stream and binge-watch as much as a person wants as they relive the beginning of a legacy that started with a young boy that was destined for greatness and continued with a young man that knew next to nothing of his heritage, or the innate abilities he'd been born with. Anders Bylund of The Motley Fool has more to say on this. For decades now Star Wars has been a mainstay in pop culture and has changed with each new movie, until finally, at the end of the Skywalker saga, we find that it might eventually continue, but in a very different manner.
There's no telling if Rey or the others will be back in a new trilogy or not since the talks have been going on since before the final movie came out as to whether a few different directors would take on a new Star Wars project and see if they could make it shine as much as the previous movies. The idea of Rian Johnson picking up the Star Wars mantle again was almost frightening in a way after what happened with The Last Jedi, but at this point there's no use worrying since there's no telling when any studio is going to re-open and filmmakers are going to get back to work. Seeing Johnson go back to his specialty with movies such as Knives Out was comforting, and hearing that he might not return to Star Wars was even more so. But hearing that the showrunners from Game of Thrones backed out of their Star Wars trilogy was kind of hard to hear since they might have done quite well. In any case the story would need to change immensely moving forward, and it's likely that Disney will continue to cherry-pick from the Legends canon since they've done it so much at this point that they might as well pull some of the more compelling story ideas from it to make the Expanded Universe canon eventually. Rafael Motamayor of SlashFilm has a few ideas to share. Given how many compelling tales there are in the Legends canon it could definitely keep Star Wars rolling along for a while to come, especially with the idea of galactic warfare on a much bigger scale than we've already seen in the last three trilogies. The Skywalker saga could continue in its own way, but it would definitely be changed and it would very likely, or hopefully, see the return of the Sith in a certain manner and the emergence of even more powerful Force-users that could challenge both Sith and Jedi.
It's either that or moving back in time to flesh out the histories that Star Wars possesses since there are many stories leading up to the main saga as well, in fact there are even tales concerning when the Jedi and the Sith had yet to exist in their current forms and doctrines, when lightsabers hadn't yet been invented, and the idea of the Jedi Order was still a distant dream that hadn't been thought of at that time. There are Star Wars stories to last for years and years at this point no matter if they're taken to the small or big screen, and to be realistic, being allowed to pen a script for this franchise would be a dream come true, another desire knocked off the old bucket list, though of course having to run it by Disney and have it approved would be problematic to say the least. In any case, there are plenty of people out there that are bound to come up with stories that will be accepted for the continuation of the franchise, and whether they move forward or take a look at the vast histories that have yet to be explored it's a big hope that we'll see the Star Wars franchise continue to change and evolve as the years go by.
Tell us what's wrong with this post? How could we improve it? :)
Let us improve this post!