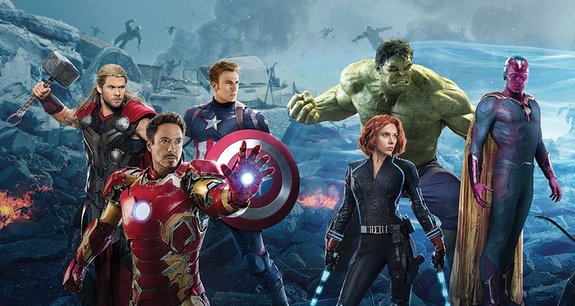 This was inevitable but Disney is now planning on having a Marvel-themed land. With the emergence of a Star Wars themed world and an Avatar themed world it makes perfect sense that the next step would be Marvel. Although it might be a little bit more challenging. When you think about it, Star Wars is another galaxy. It's futuristic. It's in space. It involves planets and weird creatures. Pandora is the same thing but for Avatar. It's an entirely different world. Marvel on the other hand exists much more in the "human" realm.
Other than Guardians of the Galaxy and Thor, most of the movies are here on Earth and involve real cities. I could see something with Atlantis but that's DC not Marvel. Then again, this might only be for specific rides and not necessarily something like a Star Wars land or a Pandora land. Maybe it's just themed rides and attractions. Anyway, here's the full release for all the information:
A Marvel-themed land is planned for Disney Parks' Disney California Adventure in Anaheim, California, according to MiceChat. Citing an anonymous Disneyland "insider," MiceChat's David Koenig says that there are plans for a dedicated Marvel-themed area (called "lands" in Disney Parks nomenclature) after opening of Star Wars Land in 2019 and a refurbishment of Fantasy Land.
"After the Fantasyland makeover, it will be Disney California Adventure's turn with the formal start of an entire Marvel-themed land, which will consume a large chunk of Hollywood Land and the area around and behind Bugs Land," said Koenig. "The Marvel Land will connect with Cars Land and don't be surprised if Bugs Land is a casualty."
Although stymied somewhat by contractual terms between Marvel and Universal Studios theme park which predated Disney's acquisition of the House of Ideas, Disney Parks already has two Marvel rides: Iron Man Experience in Hong Kong Disneyland and Guardians of the Galaxy – Mission: BREAKOUT! at Disney California Adventure, which is scheduled to open May 27.
Though I will say a replica of Tony Stark's house would be pretty fun to play around in.
Tell us what's wrong with this post? How could we improve it? :)
Let us improve this post!