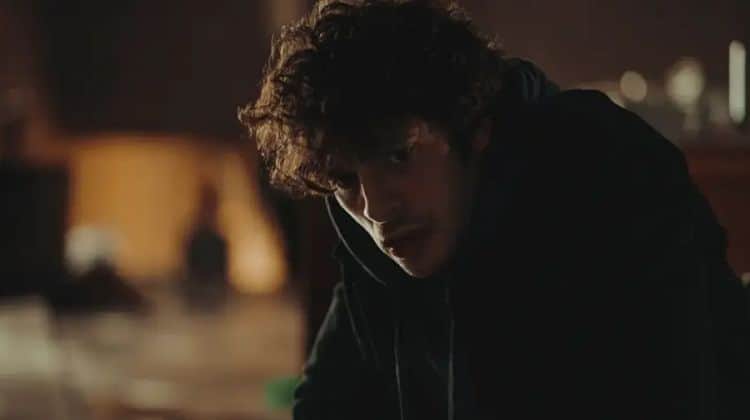 Dimitri Leonidas has been acting on screen for the last 20 years and he has managed to build an impressive resume during that time. During his career, he has consistently proven that he is capable of playing a wide variety of characters. He is most well known for his role in shows like Riviera, Sinbad, and Grange Hill. He isn't finished showing the world what he can do yet, though. 2021 is shaping up to be another great year for the actor thanks to his role in the new Netflix series, The One. The show has given him the chance to share his skills with a large international audience and it could open more doors for him in the future. Here are 10 things you didn't know about Dimitri Leonidas.
1. He Comes From A Diverse Background
Dimitri was born and raised in England, however, he has Greek roots on his father's side. Dimitri is very proud of the cultures that have combined to make him the person he is. In addition to speaking English, Dimitri also speaks and writes Greek. It's unclear whether Dimitri currently lives in England or Greece.
2. He's A Dad
Acting has been Dimitri's primary passion for many years, but that changed when he welcomed his first child into the world. Dimitri is the proud father of a young son although there isn't much information about his son and Dimitri's current relationship status is unknown.
3. He Isn't The Only Actor In The Family
Sometimes when the acting bug comes around, it decides to bite more than one person in the family. That's exactly what happened with the Leoniases. Both of Dimitri's sisters, Stephanie and Georgina, are professional actresses. Stephanie is best known for her role in MirrorMask and Georgia is known for her role in the Harry Potter series.
4. He Spends A Lot Of Time In The Gym
When you work in the entertainment industry it's important to be camera-ready at all times. This is something Dimitri takes very seriously. He loves to work out and goes hard in the gym to craft the perfect physique. In addition to the obvious physical benefits of exercise, being at the gym is also a great way for him to release stress and tension.
5. Matt Damon Is A Fan Of His Work
Any time you're new to an industry, it's always very flattering when people who have been around for a while notice your talent. Early in his career, Dimitri received praise from award-winning actor Matt Damon. The two worked together in 2014 on the film The Monuments Men.
6. He's A Basketball Fan
Apparently acting isn't the only thing that Dimitri is good at. He's also a sports fan and basketball seems to be his favorite sport of them all. In addition to watching the sport, Dimitri also likes to get out and play whenever he gets the chance. It's unclear whether he's ever played the sport competitively.
7. He Was In An Episode Of Dr. Who
During his career, Dimitri has gotten the opportunity to work on some pretty big projects including the popular British series, Dr. Who. Dimitri appeared in an episode of the show in 2011. The series has been on the air for nearly 60 years and it has gained popularity all over the world.
8. He Has A Fan Page On Tumblr
These days nothing says you've made it like having a dedicated fan page on social media. There is a fan page on Tumblr called F*** Yeah, Dimitri Leonidas which is entirely focused on updates pertaining to him. Unfortunately, however, it doesn't look like the page has had any activity over the last few years.
9. He Likes To Travel
Most people who have gotten the chance to travel will tell you that nothing beats the experience of getting to explore a new place. By the look of things, Dimitri would agree. He enjoys traveling and he has been lucky to be in a position that has allowed him to see different parts of the world. Some of the countries he's visited include Spain, France, and the United States.
10. He's A Private Person
After spending the last 20 years in the industry, most people would probably guess that Dimitri has reached the point in his career where he's become somewhat of an open book. In reality, however, Dimitri has maintained a high level of privacy over the years and it doesn't look like he has any plans on changing that. Since its no secret that people in the public eye usually deal with more than their fair share of cruel comments, it's easy to see why he would prefer to stay private.