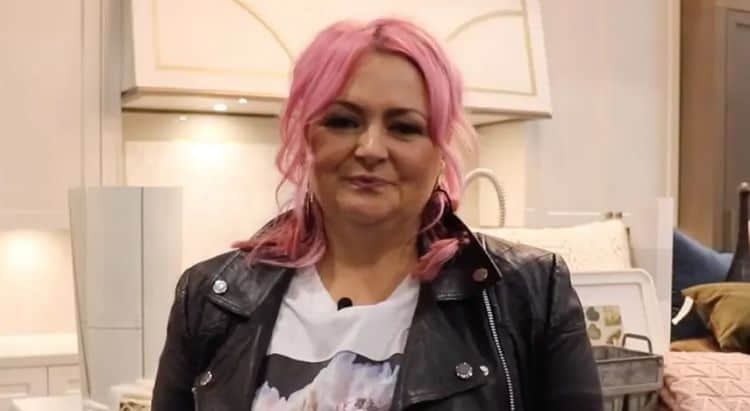 For two years, Desta Ostapyk was a prominent figure on the HGTV series, Love It or List It. Her outgoing personality was an instant hit, and her impeccable design skills often left viewers stunned. So when she left the show in 2010, lots of people were caught off guard. In the years since, Desta has been largely absent from TV, but that doesn't mean that things have come to a halt for her. Since leaving the show, Desta has continued to do what she loves, and she's been working on some cool projects. Continue reading for 10 things you didn't know about Desta Ostapyk.
1. She Owns A Design Company
The reality TV cameras may have stopped rolling for Desta about a decade ago, but she is still putting her talents to good use by helping to create beautiful spaces for others. She is an entrepreneur and business owner. She runs a company called Designs by Desta and offers several services including interior design, space planning, and color consulting.
2. She's Been Doing Design Projects Since Childhood
Working in design has been Desta's calling since she was a kid. In A YouTube video, she said "When I was younger, my mom had me involved in taking [off] my own wallpaper, my window treatments, and even crafts too. We would go to the craft store and she would say 'okay we're gonna make this' so we would go home and I would be the one who ended up making it."
3. She's Worked With Make-A-Wish Canada
The Make-A-Wish foundation is known all over the world for helping terminally ill children get the opportunity to experience something they've always wanted to. Desta completed a project with the organization where she redesigned a bedroom for a young child.
4. She Loves Kettle Corn
Who doesn't love a good snack? Especially after a long and stressful day at work. For Desta, her go-to snack is kettle corn, but she's not into the microwavable stuff. When she gets home from work, she loves to make a fresh batch of popcorn on the stove.
5. She Was In Another Show After Love It or List It
Lots of people missed seeing Desta on TV whens he left the cast of Love It or List It. However, that wasn't the last time she graced the small screen. In 2016, she appeared on 8 episodes of the Canadian home renovation series, Game of Homes. There's no telling whether or not she will ever decide to return to TV, but her fans certainly hope so.
6. She Enjoys Sunday Brunch
Sometimes it really is the simple things that make our experiences the best. Desta loves getting together with her good friends and going to brunch. These days, spending a Sunday out at a restaurant to enjoy brunch with friends seems like ancient history. But once things start getting back to normal, a nice Sunday brunch will probably be one of the first things Desta does.
7. She Makes Candles
If you thought interior design was the only thing Desta could do, it's time to think again. She is a creative through and through and loves to make all sorts of things. On Instagram, she shared that she made a "Grapefruit Musk soy candle with rose quartz".
8. She Studied Interior Design
No matter how naturally talented you are, it's always helpful to educate yourself on how you can continue to hone your skills. For Desta, that education came in the form of studying interior design at Toronto International Academy of Design and Technology. After graduating, was lucky enough to get a job in her field almost immediately.
9. Her Surroundings Inspire Her
If you ask 10 creative people what inspires them, you'll probably get 10 different answers. That's because the creative process is different for everyone, and finding something to make you feel inspired can be easier said than done. In Desta's case, she simply finds her muse in the things around her. She relies heavily on her surroundings to get her creative juices flowing.
10. She Loves Combining Old And New
In the design world, there is sometimes a tendency to want to keep up with trends. However, Desta prefers to take a different approach. One of the things that makes Desta's design style unique is the fact that loves combining new and old elements into her work. Doing so adds character and depth to the projects that she works on.