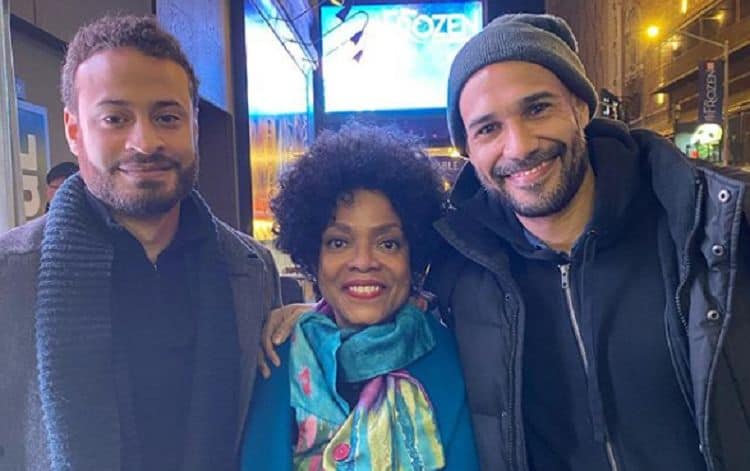 Denise Burse may not be a name that everyone is familiar with, but you've likely seen her on your TV screen before. With three decades of experience that includes work on the big and small screen, Denise has built a solid body of work. Although she has many acting credits to her name, she is best-known for her role as Claretha Jenkins on The Paynes and House of Paynes. Denise's wide range of talent and creativity have made it possible for her to connect with fans from multiple generations. Now that BET has decided to revive House of Payne, fans are hoping to get the chance to see more of Denise. Keep reading for 10 things you didn't know about Denise Burse.
1. She's Appeared In Three Law And Order Series
If you're a diehard fan of the Law and Order franchise, you may recognize Denise Burse from a couple of episodes. She has appeared in not one, not two, but three Law and Order series. She's been in one episode of Law and Order: Criminal Intent, two episodes of Law and Order, and two episodes of Law and Order: SVU.
2. She Has A Degree In Psychology
Denise has always been serious about acting, but she's also taken the time to pursue other areas of interest as well. She is a graduate of Spelman College in Atlanta where she earned bachelor's degrees in psychology and theater. On the surface these two fields of study may not go hand in hand, but understanding psychology can definitely come in handy when researching characters.
3. She Has A Successful Theater Career
Denise's TV roles are what have gotten her the most attention from the mainstream, but she's also had a very successful career on the stage as well. She has done several off-Broadway shows and was even a part of the 1997 Broadway production of An American Daughter. Even though she is grateful for all of the opportunities she's had on TV, theater will always have her heart. She said, "My career started in theater, and I truly love it. I love the exchange that you get with the audience: It's immediate, it's always different cause, it's always a different set of people, so their responses are going to be different, and that just keeps an element of excitement and freshness that you don't get with television…"
4. She Enjoys Doing Volunteer Work
As someone who is truly passionate about what she does, Denis also enjoys sharing that passion with others. According to her LinkedIn profile, she has done lots of volunteer work over the years with the Bethel Gospel Assembly and the 52nd St.Project. Denise particularly enjoys working with young people who are interested in acting.
5. She Won An Emmy Award
No matter how much confidence you have in your abilities as an actor, it's always nice to have the hard work you put in be recognized by other people in the industry. Denise has gotten several awards throughout her career, but most recently she won an Emmy Award for her work in the Black Mirror episode "San Junipero".
6. She's Not Afraid To Share Her Political Views
Lots of celebrities are afraid to discuss their political views out of fear that it could alienate some of their fans. However, Denise Burse isn't the type to bite her tongue. On Instagram, she has been vocal about her dislike for President Trump and has encouraged her followers to get out and vote in the upcoming election.
7. Her Husband Is Also An Actor
Denise has been happily married for over 25 years. Her husband, Peter Jay Fernandez, is also an actor who has been working in the industry since the early 90s. He has nearly three dozen acting credits to his name and has appeared in shows like House of Cards, Law and Order: Criminal Intent, and Luke Cage.
8. She Loves A Good Challenge
There are some actors who prefer to play it safe because they don't want to risk doing something that may not be successful, however, Denise has never been the type to back down from a challenge. She enjoys taking on different roles and appreciates the work that goes into playing them.
9. She's A Private Person
Oversharing has become a common part of celebrity culture. Thanks to social media, we all know way more about most famous people than we probably care to. But Denise Burse isn't that type of celebrity. Although she is active on social media, she prefers to keep her personal life private.
10. She's An Atlanta Native
Denise was born and raised in the Atlanta area which is where she started her career. While Atlanta has a lot of great opportunities, New York is the best place to be for a theater actor. Denise has lived in the city for many years but returns to Atlanta to film for House of Payne.
Tell us what's wrong with this post? How could we improve it? :)
Let us improve this post!