With all the great superhero movies coming out in 2017, it's easy to lose sight of what's really important. This year, we have the highly anticipated second outing for the sensational Guardians of the Galaxy, the first good-looking Spider-Man movie in more than a decade and Thor's big punch-out with the Hulk. It's only natural that fans would forget that the company's real show-stopper isn't premiering on the big screen, but in your living room.
Make no mistake, The Defenders is just as big a test for the Marvel Cinematic Universe as The Avengers was for it back in 2012. Its existence begs the question of whether the Marvel brand is truly big enough to go small: if there's enough life surging through its various properties to make a cohesive televisual narrative out of four disparate Netflix series.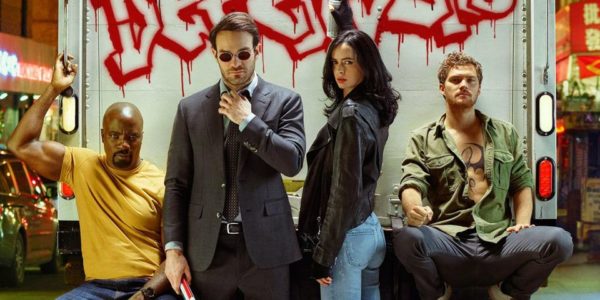 While it's easy to dismiss the paramount importance of this moment of time — largely due to the MCU's proven success at the box office and the component series doing remarkably well on their own merits — this is another critical juncture for the far-reaching mega-franchise that could make or break its small screen ambitions. Remember, The Avengers had A-list actors, multi-million dollar spectacle and none other than genre-king Joss Whedon to fall back on if the inherent premise of a multi-movie crossover didn't work on its own. The Defenders is not in the same position.
Even a passing glance at the MCU shows you everything you need to know. Rather than working with bankable stars like Robert Downey Jr. and Samuel L. Jackson, the bricks and mortar of The Defenders are built on the backs of relative nobodies like Charlie Cox and Krysten Ritter: respectable names, sure, but not especially well known.
While every Marvel movie seems to have been made with money to spare, the Netflix series are constantly grating at their budgetary constraints, which was made glaringly obvious in Iron Fist's inability to show off the mystical settings and creatures that have always been a draw to the comic series. And while The Avengers was coming off a string of blockbuster successes, The Defenders both follows and is largely indebted to Iron Fist, a questionable success that failed to live up to the other series' quality.
It is just as dubious a prospect in 2017 that Marvel will be able to bring a motley crew of heroes together to save New York from an invading horde of enemies as it was for them to do it in 2012. The successes of the Marvel films don't inherently parallel those of their Netflix series, the struggles they face are not congruent and the foundations it has built its crossover on are far shakier.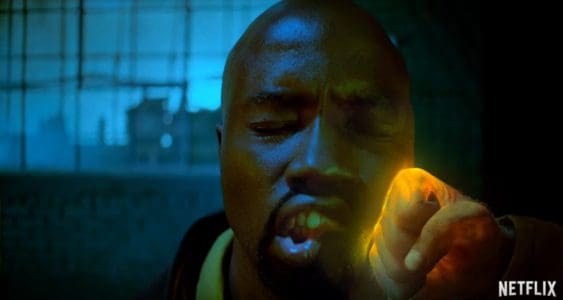 When the latest trailer for the upcoming Netflix series premiered, it was a welcome relief to the constant question of whether it would fail to live up to its promise. Despite Iron Fist's questionable lead-in — with its over-reliance on the uninspiringly villainous Hand and the implication that Danny Rand was going to run point against them in the street-level team-up — our first real look into the crossover seems to have everything pleasantly in hand.
While the trailer did feature plenty of action, its focus, like The Avengers before it, was squarely on character interactions. We see Matt Murdock getting Jessica Jones out of a scrape with the police and Luke Cage confronting Danny Rand over his assault on a back-alley crook. We hear Stick take them to task for their numerous inadequacies and watch them sit down to dinner together. And, yes, we watch them lay a smack-down in a narrow hallway against a surging tide of low-level goons (at this point, a Netflix staple).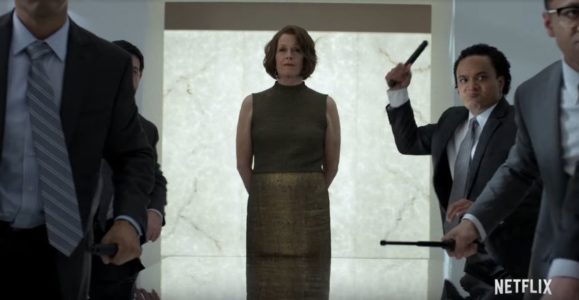 The Hand does appear to be the villain du jour, but its headed by a much more charismatic figure than it has been to this point: the indispensable Sigourney Weaver. Based on her puppeteering in the trailer, I have high hopes of her injecting the faceless ninja clan with a bit of personality, and Elektra's resurrection — teased at the end of Daredevil Season 2 — should give the team a better ground-level opponent to face throughout most of the series' eight episodes.
I still have my doubts as to whether Marvel's street-level heroes will pull off the same narrative rope-a-dope that they inexplicably managed in 2012, but things are starting to look up for them. They've spiced up their garden-variety baddies and have more fascinating characters to play off of than any of the preceding series: both in terms of the series headliners and their colorful supporting cast. And certainly, by the point, Marvel has earned the benefit of the doubt when it comes to their particular brand of super-heroics.
https://www.youtube.com/watch?v=4h3m7B4v6Zc
Save