http://gty.im/462203766
It's been a hell of a week in a God-awful year. Two days after the sudden death of her daughter Carrie Fisher, Debbie Reynolds, 84, and a huge star from Hollywood's Golden Age, has died. It seems of all the roles she's had, the one that meant the most was being Carrie's mom.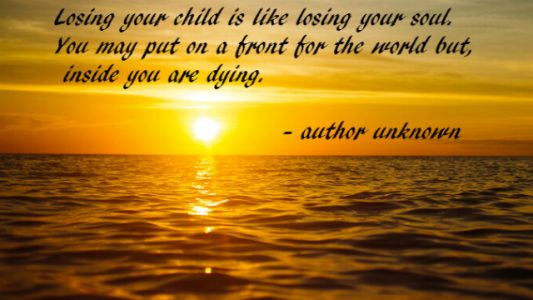 There is actually such a thing as broken heart syndrome. What causes it? A flood of stress hormones. However, it usually presents similarly as a heart attack and doesn't usually have lasting effects.
So, no, technically Reynolds didn't die of a literally broken heart. Variety reported Reynolds had a stroke the day after Fisher passed away. As we know, she died the day after that.
Nevertheless, it is fair to say Fisher's death came from the emotional heartbreak of losing her daughter. The stress of it likely caused the stroke. (Stress is considered to be a moderate risk factor for a stroke.) There's also the thing that she told her son Todd. It's been widely reported that Reynolds told Todd that she "wanted to be with Carrie" shortly before taking her last breath. So, although the physical diagnosis was of a stroke, it's clear to most that going out without her daughter was too much to bear.
The Strength of A Mother-Daughter Bond
What's most telling about the love Debbie Reynolds had for her daughter bond is the last public message she made regarding Carrie's death.
Thank you to everyone who has embraced the gifts and talents of my beloved and amazing daughter. I am grateful for your thoughts and prayers that are now guiding her to her next stop. Love Carrie's Mother (Variety)
"Love Carrie's Mother" – not Debbie. Losing your name is one of those things that happen when you become a mother. You go to pick your kid and your name is suddenly, "_______'s Mom. Often you don't even realize that you've started introducing yourself that way. It happens because the focus is no longer on you, but on your child.
With mothers and daughters that focus can be even more intense. There is an old Irish saying that reflects this.
A son is a son 'til he gets a wife,

but a daughter is a daughter

all her life.
In recent history there's been a push that looks for the negative side of the complex mother-daughter dynamic. There is though a healthy and profound partnership that can exist. That's the one Reynolds and Fisher seem to have gotten to.
Debbie Reynolds & Carrie Fisher – A True Blue Kind of Love
What many recall about the two is the notoriously up-and-down relationship immortalized in Fisher's book and movie Postcards from the Edge. Yet within that book is also signs of a journey of healing that occurred. Their connection was strengthened by them having been to hell and back – both separately and together. Thee result of this was a mother and daughter who – despite how different they were, understood each other better than anyone else. In later interviews with the two you can see how much they fiercely loved each other. This clip below is from a larger interview they did with Oprah Winfrey.
[youtube https://www.youtube.com/watch?v=5Gqoxq39mWo]
In article for www..telegraph.co.uk psychologist Wendy Bristow is asked to identify various types of mother-daughter relationships. This is what she describes as being a healthy dynamic.
Pairs like these would be lost without each other, even if they sometimes drive each other to distraction.
We know Fisher and Reynolds had some difficult periods within their relationship. During that Oprah interview Fisher talks about the difficulties of having a famous mother.We had a fairly volatile relationship earlier on in my 20s. I didn't want to be around her. I did not want to be Debbie Reynolds' daughter.
This was a very painful time for them both. Fisher was heavily involved with drugs and would subsequently be diagnosed as being bipolar. Reynolds admits how difficult it was for her to be shut out her daughter's life.
Yet out of this period came Fisher's first novel and a deeper knowledge of who the other was. Each expressed deep admiration for the other's life journey. Like the mother-daughter pair in the article they chose to live near each other. In fact, they were next door neighbors.
It is the kind of relationship that the Irish proverb describes. were talking about – a love everlasting starts from birth. Through thick and thin, marriages, messy divorces, drug abuse, and mental illness, Fisher and Reynolds became each others constant.
What Bristow chose to call this category of relationship is truly indicative of how the level of relationship is similar to what one strives for in a romantic partner. It's also painfully on the nose for Reynolds. The ideal mother-daughter connection is number 3 on the list. The title is, "Can't live with her, can't live without her." Given the circumstances, it seems that for Debbie Reynolds this was the absolute truth.