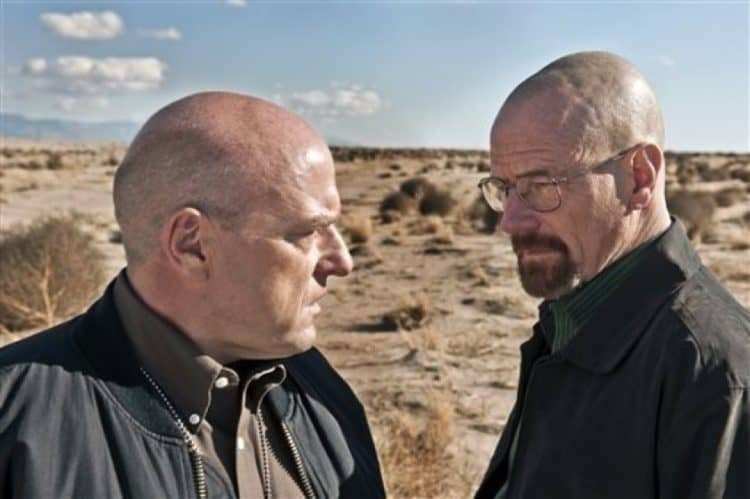 Anyone who has ever watched the hit ABC political drama TV series "Scandal" knows that there are plenty of surprises every single season but the major surprise in season 7 is just a bit different. You see, it's a casting surprise and it involves Dean Norris from "Breaking Bad". Yes, now he's going to be a regular cast member on "Scandal" in addition to the lovely and talented Kerry Washington, who plays Olivia Pope. Other amazing cast members include Cyrus (Jeff Perry), Mellie Grant (Bellamy Young), former President Fitzgerald Grant (Tony Goldwyn), and Jake (Scott Foley). And, although no details are available about their characters yet, Suicide Squad's Jay Hernandez and Homeland's Shaun Toub will also be joining the cast for the final season.
Who Will Dean Norris Play?
So, what role is Dean Norris going to play when Scandal's Season 7 starts? Well, that's just it, nobody is saying. So, not only is it going to be a surprise but it's some kind of a secret as well. Apparently, he's going to be attending the very first official state dinner of Mellie Grant's presidency. Advance pics from the new season show him deep in conversation with Cyrus at that event. Could it be that he's Cyrus' friend? Or on the other hand, he could be a worthy adversary. Will he be a friend and supporter of Mellie's presidency or an impediment? If he stands in her way, will Liv and Cyrus be able to control him with a little assistance from some crafty devils like Jake and Liv's inventive crew? Oh yes, they may be busy now running her crisis management company that is now headed up by Quinn Perkins (Katie Lowes) and she's assisted by Diego "Huck" Muñoz (Guillermo Diaz) and her significant other Charlie (George Newbern), but they're always available when Liv needs their expert help.
What's Ahead for B613?
Meanwhile, fans are wondering if Liv can effectively run B613 with Jake's help. Will the challenge bring them closer together again? Most fans hope so because when Jake and Liv got together in past seasons, it was mighty hot. Remember their torrid affair on the deserted island? Who could forget it! And, with Fitz away in Vermont, what's standing in their way?
Liv Still Runs the Show
In any case, although it's a brand new season and some of the players may have changed, still somehow things always stay the same. Mellie may be the leader of the entire free world but, as usual, Olivia pulls the strings as her Chief of Staff. Will having absolute power corrupt Liv? Does she really need Fitz in her life, after all, to keep her head on straight and her designer-clad feet on the ground? As usual, we just can't wait to watch her run everything around her while always looking perfectly coiffed, clothed in designer duds, and made up beautifully.
Tune-In to the Final Season
So, you'll have to find out for yourself the answers to all of those burning questions that you have about "Scandal" and where Dean Norris, Jay Hernandez, and Shaun Toub will fit into the grand scheme of things. Check it out when the seventh and final season premieres on ABC Thursday, October 5 at 9/8c. Obviously, if the first six seasons are any indication, it's going to be a bumpy ride!
Tell us what's wrong with this post? How could we improve it? :)
Let us improve this post!