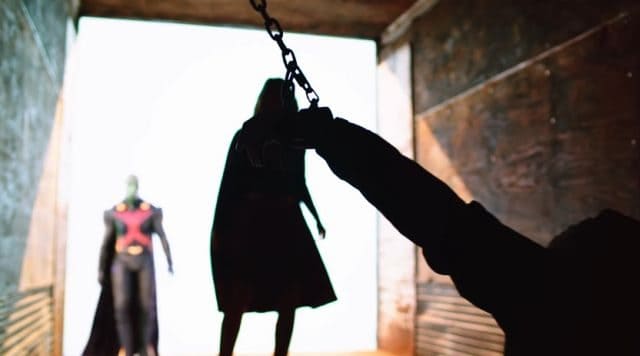 Supergirl's "Homecoming" premieres next week and The CW has released the first trailer for the episode, which sees the return of Dean Cain. The episode is set to air February 27 and is officially described as follows:
"When Jeremiah Danvers (guest star Dean Cain) is rescued from Cadmus, Alex (Chyler Leigh) and Kara (Melissa Benoist) are thrilled to have their father back. The Danvers arrange a family dinner to celebrate but things go awry when a suspicious Mon-El (Chris Wood) starts to question Jeremiah about his sudden return."
I don't know about you guys but I think it's awesome that Dean Cain is back on TV. And just to show how excited I am I dug this little Youtube tribute video out of the archives to pay homage to his time as Superman on the hit show "Lois and Clark."
I'm sharing this video for a couple of reasons. The first reason is to show you just how far we've come with technology and superhero shows. It's almost comical to watch this. Which brings me to my second reason. It's comical to watch this. Looking back the show was completely ridiculous but at the time, was it? Honestly, no way. It was awesome and if not for "Lois and Clark" who knows where we'd be with superhero TV shows today.
The CW knows this and it's why they cast Cain again in the first place. Nice move The CW. Nice move.
Here's a tribute to Dean Cain as Superman
Here's the Supergirl homecoming trailer
https://www.youtube.com/watch?v=8lL1Rlan40I
Save