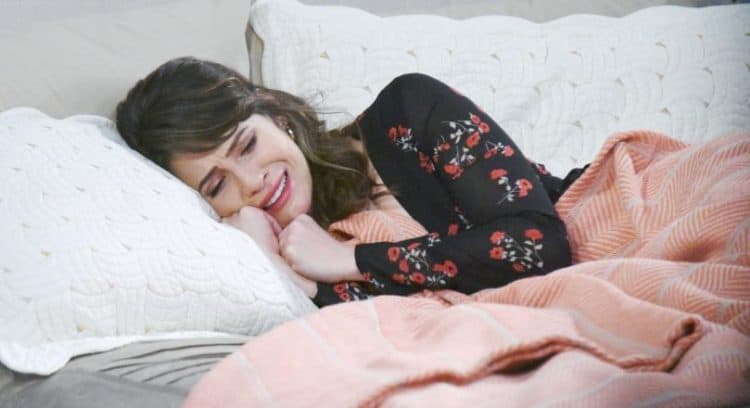 Days of Our Lives fans are not surprised that the things that have gone on this week already have gone on. It is not a shock to us that people are unhappy. It's not a shock to us that people are not getting their way. It's not a shock to us that Gabi is ready to call the police and tell them everything that Vivian did, and it's not a shock to us that her husband is adamantly against this in every manner of speaking. He does not want to call the police on his own mother. He's happy to leave her free and happy, and this is all he is willing to do for her. We know he is so excited to have his mother back that he literally does not care what she did or how that worked out for her, but that she is good to go and all he cares about.
Meanwhile, we know that Kayla is now aware of what is going on in the life of Sarah and her unexpected pregnancy. She's living a rough life in that manner, and we don't know if there is anything that we can do to make that work for her. Eric has told Nicole about his relationship with Sarah, but it's not like he knows yet that she is pregnant. She's yet to tell him this, and it's been an interesting secret for everyone to handle. There is very little we can handle on that front, and that's all right. But, we also know that there is nothing good coming from this if she continues to hold on to this secret. She has to tell him now while he still has time to make any life altering decisions of his own. Will he choose her and the baby or Nicole?
What's Happening on Days of Our Lives
ICYMI: Leann Hunley talks Kristen's big reveal, while @Ari_Zucker and @StaceHaiduk dish on that infamous traveling mask.

Listen to the latest episode of Inside Salem: https://t.co/9vlZu5XJZ3 pic.twitter.com/ATz8nl5Pv0

— Days of our Lives (@nbcdays) September 9, 2019
There's nothing we cannot wait to hear about this one.
What's Next on Days of Our Lives
Revenge never dies between Vivian and Kate – and now Stefan and Gabi are pulled into the fray. Watch #DAYS, weekdays on @NBC. pic.twitter.com/WhU7Y6qU71

— Days of our Lives (@nbcdays) September 6, 2019
There's a lot happening around here, and we can see this is what will happen. Kristin is not going to find herself in a good place when Nicole finds her. Nicole is more than a little bit unhappy about the way things are going around here, and we get that. We get that she is unhappy, upset, and not having the best time of her life. She's struggling with the way her life is going now that she is free and has found out what horrible things were going on in her life when she was thought dead and then back. She's not happy, and she's letting Kristin know just how unhappy and how upset she really is about all of this. It's too much for her, and we get that. But, for now, there is very little we can do to get this situation to work in our favor. There's too much.
Then there is Vivian, who is going to give some advice to Sarah. She is not asked for her advice, by any means, but she feels that it's all right for her to offer it up without any real question, and we are not down for that. There is too much going on that we don't appreciate, and it's not going to make any lives that much easier. There is nothing we can to do to stop this, either. But, we know that some people can get what they want in this manner. It's not going to work out, but she's not going to stop with her bad advice giving.
Stay tuned for more Days of Our Lives and be sure to check out TVOvermind daily for the latest Days of Our Lives spoilers, news, and updates.