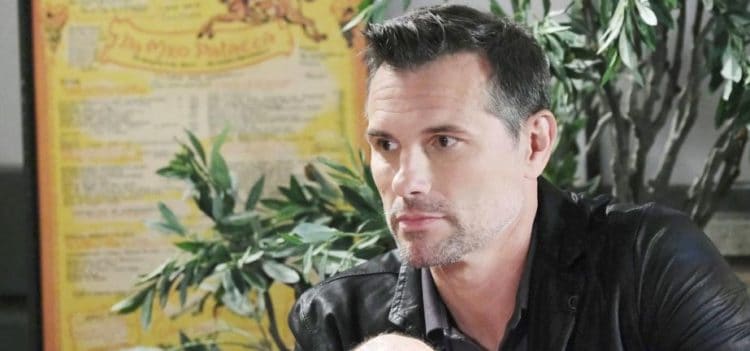 Days of Our Lives fans know that many people cannot get their lives in order, and we do get that. We get that it's not always easy. We get that it's not always the best. We get that it's not always a situation that works well for everyone. Kayla does not bring with her good news as she continues to monitor Julie in her current condition. She had to break the news to Hope and Eli that she is not well and that she might not survive this. Lani, on the other hand, is horrified by this. She's not there to sit down and be there, but she is there to go after Gabi and let her know that she definitely, certainly, for all intents and purposes feels this is Gabi's fault. She is blaming her for leaving her there to die, and we do get that. She's a mess, and we get it. We get that this will not end well. We get that this is a mess. We get it all.
But, what happens when we don't see things make it better? Eric has found Vivian alive and well, which shocked more than a few people, and now they are in a place where there is nothing good happening. They are in danger, and we don't know if there is anything that anyone can do for them right now. Everyone's lives are currently so up in the air that we don't know if there is a way that they can survive this with any type of good news or happy situation. There is so much going on right now, and we cannot predict any of what we might think is happening. This is not good news, and this is not going to be good.
What's Happening on Days of Our Lives
https://twitter.com/marydonnatheiss/status/1168956483113013248?ref_src=twsrc%5Etfw
We cannot get enough of them.
What's Next on Days of Our Lives
The Fall that tops them all. Watch #DAYS, weekdays on NBC. pic.twitter.com/DnnAGAWqrz

— Days of our Lives (@nbcdays) August 30, 2019
Things are taking a major turn as the week comes to an almost close, and it's good stuff. For one we are going to see Stefan and his mother, Vivian, reunite. This is wonderful news for them and their relationship, but what about for Gabi? She's married to him now, and they have a very interesting dynamic. But, most of all, they are a mess. She will not like to see her son with this woman, will she? She might not be all that happy with the way things are going for them, but we cannot see her changing her own life and her own ways to make this situation seem better. She is going to become even more upset than she's been with Lani accusing her of being responsible for Julie's condition and now finding out her mother-in-law is alive and well.
Sarah has a realization that leaves her feeling as if things are not all right in her life, and we cannot even begin to figure out what that might be. The fact that the man she is spending a lot of time with is a killer? That she still has feelings for Eric, but he's got a baby and a woman in his life again? Or the fact that it means Nicole wasn't Nicole when the baby was allegedly killed and it wasn't her who cut Eric off entirely and she might still really be in love with him and ready to be with him when she's found? This is too much for her.
Stay tuned for more Days of Our Lives and be sure to check out TVOvermind daily for the latest Days of Our Lives spoilers, news, and updates.
Tell us what's wrong with this post? How could we improve it? :)
Let us improve this post!