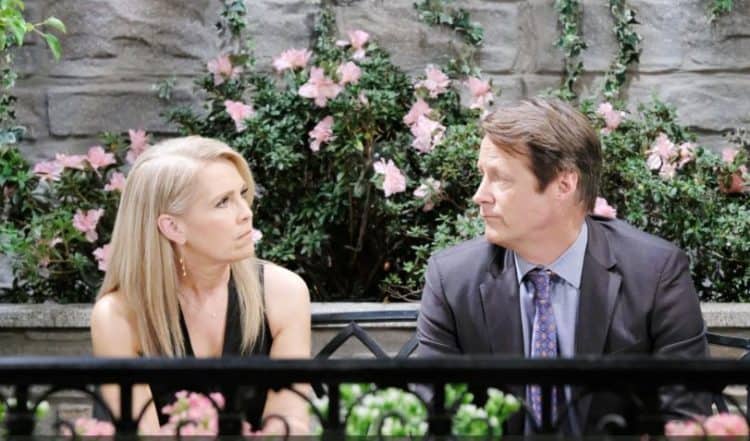 Days of Our Lives fans will agree the past week was a doozy. Things that happened around Salem were almost too much for us to handle, and that's just how it went down for some. We don't know how to focus on that outside of what is going around here now, but we do have to recap how the week went. For one, Sarah is having a baby. That baby belongs to Eric. Eric broke up with Sarah. He did this because he is in love with Nicole first and foremost. He only fell for Sarah because his love was dead and never coming back. When she did come back, she rebuffed him and made it clear that she would never speak to him again. We didn't know it at the time, but she was full of it. Things were not like that for them, and they were not happy with one another as a result. We don't know how it will all go down, but we do know that things changed for the better when he found out that Kristin was playing Nicole.
Then there is Vivian, who will do anything and everything she can to make sure that Kate dies. She, Vivian, was dead and gone for a while, so you can probably understand the shock and upset that is being felt by Gabi right now. She knows what is going on, and she wants to go to the police about it. However, Stefan wants to protect his mother. She wants to protect him, and she wants to be with him, and that means she will do anything she can to fix this and make it right. But, can she make this right? We don't know for certain that she can, but she's going to try to make it better.
What's Happening on Days of Our Lives
After Juliet propositions Chad and Austin kisses Abby, the couple have to decide if they will remain faithful.

Catch all the drama with our new Digital Series. Watch anytime on the NBC or DOOL app: https://t.co/Qd9qRpHlBM pic.twitter.com/A15lAOrPIa

— Days of our Lives (@nbcdays) September 12, 2019
Is anyone else loving this new series?
What's Next on Days of Our Lives
Revenge never dies between Vivian and Kate – and now Stefan and Gabi are pulled into the fray. Watch #DAYS, weekdays on @NBC. pic.twitter.com/WhU7Y6qU71

— Days of our Lives (@nbcdays) September 6, 2019
Things are looking up for Eric, when he and Nicole get to spend some quality time together today. They are going to spend some very intimate time together for the first time in a very long time, and it will be everything they wanted and more. She's been wanting to be with him since the day she was allegedly killed, and that has been a very long time with very long consequences. There's so much going on with them that will not make much sense until a lot later, but we love watching them in this moment. We love their love. And we love that they have so much to offer one another.
They are so cute together, and we love that. But there is a lot we don't love. Vivian has failed repeatedly to kill Kate, so she will do what she can today to see if she can do it this time around. We have to assume she will fail again, since she has not been able to get it together enough to do it at any point, and that is good news. But what else is going to happen? Sarah is going to find that Xander is going to give her some undivided attention, and she will be very touched by how devoted he seems to this cause. She's not in a place where she can do anything other than focus on what she wants in life, and this might be where she needs to be in this very specific moment. It's been a tough time, and she might get some peace.
Stay tuned for more Days of Our Lives and be sure to check out TVOvermind daily for the latest Days of Our Lives spoilers, news, and updates.