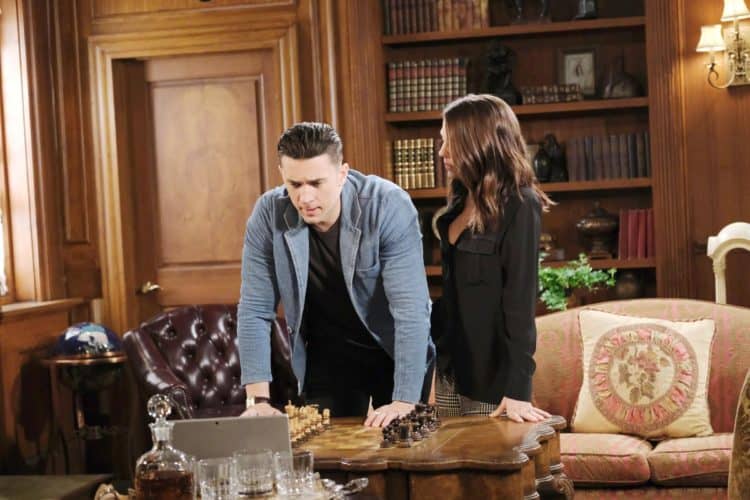 Days of Our Lives fans are shocked to hear that Lani decided to open up about why she did what she did in leaving Eli. She did not want to, but she knew that she had to do it and keep her life as peaceful as possible. She knew she had very few options, and those she did have were not going to allow her to spend any amount of time with him if she wanted to be safe and have her life go well. She did what she had to do, but she didn't share the reasons behind that with anyone else. She kept it to herself, and that's something we understand. We know that she did what she felt was the right thing, but that doesn't mean it was easy for her. Seeing him move on with Gabi only makes it that much worse for her. She's a mess, and that's all there is to it. However, we do know that she might have a chance to move on.
We also saw that JJ confided in his sister about Haley's death. He misses her so much, and that is not good for him. He's taken to using drugs, to acting out, and to living in a black hole now that she's gone, and we are learning more and more about what happened to her and what led up to her death and his demise. It's been an ugly year for him, if this is any indication, and we are sad for him and the life he is leading right now. It cannot be good for him to be here doing this and living this life. However, it's going to be just fine, and he will move on from this in some capacity when things move on from this.
What's Happening on Days of Our Lives
Days of Our Lives Star Jay Johnson Returning as Philip Kiriakis in New Digital Series https://t.co/xiPMxBbnzF

— People (@people) November 25, 2019
We think you'll love this.
What's Next on Days of Our Lives
Eric learns the truth about Sarah's baby, and Chad pays a visit to a shadowy figure – could it be that the Phoenix has risen again? Watch #DAYS, weekdays on @nbc. pic.twitter.com/Jeo4SSVRGO

— Days of our Lives (@nbcdays) November 23, 2019
It's a big day around here when Marlena is going to get a gift from someone who is secretly admiring her. She doesn't know who it is and what it means, but she knows that something is up. We have to admit that we think there could be a small chance that it's nothing more than Princess Gina trying to cause more issues than she needs to so that she can have John all to herself. If she can make his wife feel there is someone else interested in her, why wouldn't she do that to make sure things are just a tiny bit more interesting than they are? She is a mess, and she's not someone who will sit back and just let things go while she has a chance to get what she wants, after all.
Then there is the fact that Eve is going to spend Thanksgiving in prison, and she's spending it with Hattie. We've been waiting to see Hattie make a comeback, and this is it. These two together are a mess, but we are excited to see what they bring to the table as they undoubtedly hatch some sort of crazy plan to make their lives more interesting, to get out of prison, and to cause problems where there should not be any problems. This should be good stuff. Oh, and today is the day that Patch is coming back to town, and we cannot imagine he will be very happy with Kayla's personal life when he rolls into Salem. Should be good.
Stay tuned for more Days of Our Lives and be sure to check out TVOvermind daily for the latest Days of Our Lives spoilers, news, and updates.