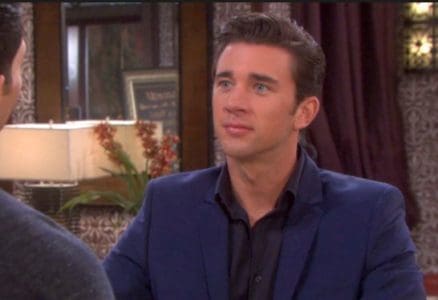 Days of Our Lives fans hear that Chad and Gabi are not going to be in a good place with one another much longer. They are going to find out that things aren't always what they seem, and we have a feeling it might have to do with his ex-wife, Abigail. He is in the know about the kind of danger she is in, and he won't stop until he is able to save her. She is the mother of his son, and his son is now in the middle of all that's going on. Gabi might not want to believe her brother would do what Chad says he is doing, but we know better.
We also know that things won't work out for them if he keeps worrying about Abby. Gabi is an adult, and she realizes that he has a child with Abigail. She knows that means Chad is always going to be tied to Abby no matter what happens or who they are with, but that doesn't mean she can help how she feels about this situation.
She's upset, and things aren't good for her. Will she come around and help him figure out how to stop Dario? Can she talk to him and make him change? Can she get him to at least stop what he's doing try to hurt all these people so important to her in her own life, or is what he's into so bad that he can't stop or turn around at this point?
Tell us what's wrong with this post? How could we improve it? :)
Let us improve this post!