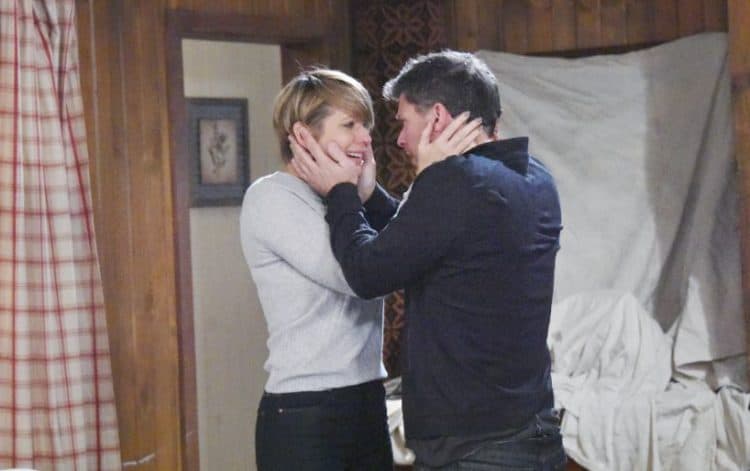 Days of Our Lives fans love that Nicole was not afraid to go to Kristin and tell her how she really felt after all that went down recently. We cannot help but wonder if this means something to her that it doesn't mean to anyone else, and we cannot handle it. She is someone who suffered significantly, and we get that. She is a woman who knows her life, she knows what she wants and how she wants it, and Kristin took that from her. She took the option from her to do the things she wanted to do and to make things work in her life, and that was unkind and uncool, and she unleashed her fury. She's living a life that is half hers at this point after all the damage that Kristin did as her for so many months. She cannot go back and fix it all, but she can try to make sense of it.
Meanwhile, we also know that Vivian offered some unsolicited advice to Sarah about what she should do about her baby and the baby daddy drama she's going through. Her baby is Eric's, and she's not sure what to do knowing that the woman he loves is back in his life, and he is where he wants to be again. She's unsure. She's confused. She's upset, and she's not living her very best life. But, what can anyone do about it right now? There's nothing they can do other than sit here and wonder. Meanwhile, we also know that Eli is questioning both Gabi and Stefan about Kate's shooting, and what happened in that situation. They are not on the same page when it comes to their stories, so this might be interesting news. Will they handle this and fix it to their desire?
What's Happening on Days of Our Lives
In the latest #DAYS, Sarah struggles with whether or not to tell Eric she's pregnant.https://t.co/ZsCmioRrzb pic.twitter.com/GcpTzFvraj

— Days of our Lives (@nbcdays) September 10, 2019
It can't be an easy place to be.
What's Next on Days of Our Lives
Revenge never dies between Vivian and Kate – and now Stefan and Gabi are pulled into the fray. Watch #DAYS, weekdays on @NBC. pic.twitter.com/WhU7Y6qU71

— Days of our Lives (@nbcdays) September 6, 2019
We've seen Jack decide that Eve is not the woman he wants to be with for the rest of his life, and we all celebrated his choice to leave her and spend his life not being married to her and her awful self. We appreciate that, and we do like it. But, there is a problem with that. In choosing to leave Eve — which is not her choice — he has made it his problem to have her in his life. She's not taking her loss without some kind of revenge, and now she is out to get him and make him miserable. And, if we know Eve, she will do anything and everything she can to make him miserable, destroy his life, and make his family miserable with him. That will pose a bit of a problem for most of the people in the world, and that is all there is to it. She's getting hers.
Then there is the fact that Eric knows what he wants. While he might care deeply for Sarah, he knows easily that she is not the love of his life. Nicole has always been, will always be, the woman whom he is in love with more than anyone else in the world. There is nothing that will ever make them feel like they are not meant to be together. Of course, we all know that there is nothing Sarah can do to make him love her more, but she still needs to tell him that she's knocked up and having his baby. This will not be an easy conversation.
Stay tuned for more Days of Our Lives and be sure to check out TVOvermind daily for the latest Days of Our Lives spoilers, news, and updates.
Tell us what's wrong with this post? How could we improve it? :)
Let us improve this post!