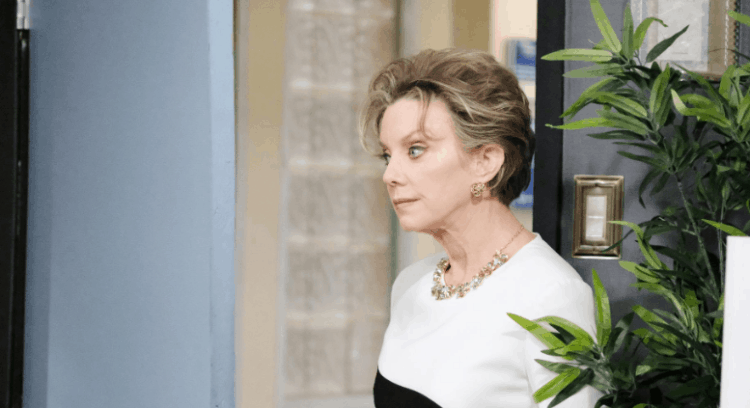 Days of Our Lives fans are just as horrified as John to have seen Marlena lying there unconscious. We know that it was Diana, and we just dislike her even more as a result. She's been a mess since she found out that John is Leo's father, and Leo is just as horrible as ever. But we have no actual idea if she will be all right or not. She has had a very rough year, much like some of the people who are always there for her, and we don't know that she can handle another blow like this in terms of her health and how she's going to manage her life from this point on. We are confused by things just like she is, and we cannot help but wonder if there is anything that might work against her as she heals. But, for now, we have to deal with things as they are coming.
Leo, on the other hand, might just have a plan of his own. He is working with his mother, obviously, but this is something he might feel works for him in a way that nothing else has worked for him in the past. He's a mess, and we get that. We get that he cannot handle things going without his own personal promises, but he is also a mess in other ways, too. And things will not be any better for anyone as things continue to fall apart for his own family while he works so hard to make them fall apart for others, too. He's not playing games that don't make him feel like the winner right now, and that's bad news for all involved in this specific situation. He is in it to win it when he feels it's going to benefit him.
What's Happening on Days of Our Lives
This is what true love looks like. #DAYS pic.twitter.com/WQnzWg3Fuu

— Days of our Lives (@nbcdays) March 12, 2019
There's nothing we love more than seeing them happy.
What's Next on Days of Our Lives
To come between John and Marlena, Diana carries out a deadly plan. Watch Days of our Lives, weekdays on NBC. #DAYS pic.twitter.com/mmKFF7dEH7

— Days of our Lives (@nbcdays) March 8, 2019
Leo is not going to take matters into his own hands without some enjoyment in the moment. He's in the middle of realizing just how much he can get with all the information he has now that John is his biological father, and he's looking forward to spreading the news to everyone he knows. He's looking forward to taking this family's happiness and ruining it as much as he can. This means he's looking forward to making this situation known to all around Salem, and he plans on starting with Brady. He's excited to let Brady know tha they are brothers, and that's all kinds of exciting. We know that he will not be happy about this at all, but he will be surprised. And if anyone does poorly with surprises, it's Brady, for certain. He is not a fan, and he will not handle this well at all.
But what about everything that will happen in the future? We know that Brady is already in a mood since he found out that his brother made out with Sarah even though she's with Rex, which is just another problem in his life. He's not going to find things are getting any easier for him right now, and the added stress of finding this out about his father will not do him anything good. On top of that, Marlena is hurt, and everything appears to be falling apart for them. It's not going to end well for most people, and that's what happens around here.
Stay tuned for more Days of Our Lives and be sure to check out TVOvermind daily for the latest Days of Our Lives spoilers, news, and updates.