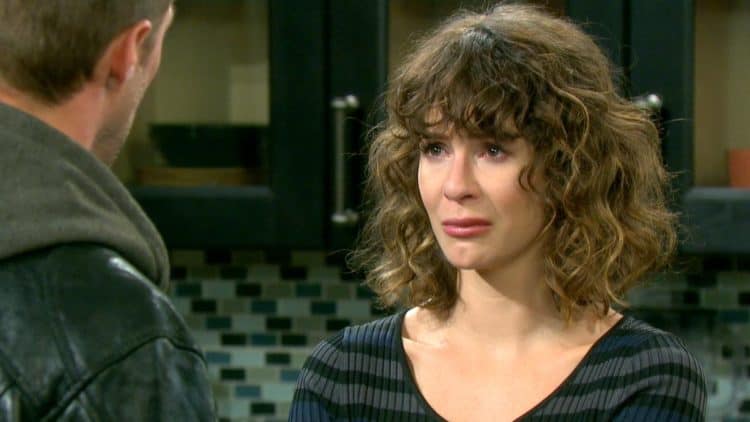 Days of Our Lives fans are so into a good dad. It's such a great way to judge a person by their character. A dad who doesn't consider being with his kids without his wife babysitting is such a sweet thing, and it's grossly underrated. I knew I'd marry my own husband when he raised a brow when another man mentioned he was 'babysitting' his kids that night while his wife went to dinner with her mother, and he later said to me, "It's parenting. Not babysitting. It's called parenting," and that's when I knew. But, I digress. We are talking about the dads of Salem. The ones who love their kids and care for them and love them like it's the only job they have. We are happy with those dads, even if they aren't perfect. Since it is Father's Day today, we thought we might just celebrate a few of our favorite Salem dads.
Jack
He was killed trying to save the life of his daughter, and we are not sure that's something Abigail will ever get over. She's struggled with that for a long time, even when her father walked back into Salem many years after his death without a memory in his life of how much he loved his wife and his kids because of all that Eve was working on. He eventually did find himself, his memories, and his love of his family, and he'd do anything for Jennifer and his kids. It's been so hard on him to see his kids suffering, but we know that he is the kind of man who does what he does for those kids and nothing else.
Chad
We love Chad. He's a dad with some issues, but he's always loved his kids. Even when he did that thing where he gave up the custody of his own son to his mother-in-law when he thought his wife was killed in a plane crash, he did it for his son. He simply did not think that he would make a good father without the help of his wife and her loving touch. He knew that Jennifer would do a much better job than he could because this baby was her baby's baby, and she was the most like her daughter of all. He was terrified to mess up his son's life, and he made a difficult decision. Now he has two kids, and he would do anything and everything for them.
Lucas
Lucas might not always be the best dad, but he's been a good one. It's kind of a common theme in Salem. They aren't the best dads, maybe not even the ones we'd want in our lives, but they are doing the best that they can with what they are working with. We aren't sure any dad can really be too good when they are working with things like the death of people they love, the return from the dead, the lies, and the cheating, and all that is going on around here on a regular basis. But, we do know that Lucas is a good dad. He's always been a good dad. He's been a good dad since the day he was made a dad, and he has tried very hard to keep it that way. He's made it his mission in life to be where he needs to be, to make things as good as he could be, and to do what he needs to do, but he's also someone who is willing to back down when he knows he is wrong so he can get the help he needs.
Will
He's a young man who had a baby with his friend Gabi even though he isn't even into women, and he loves his little girl something fierce. He's a man who wants to do the right thing. He wants to be the best dad, and he wants to be a good role model and person in her life. That's something we love about him, and it's something we appreciate about his way of living, too. He's a good dad, and even when he was gone, we knew his little girl was missing out something fierce thinking her father was in Heaven.
Tell us what's wrong with this post? How could we improve it? :)
Let us improve this post!