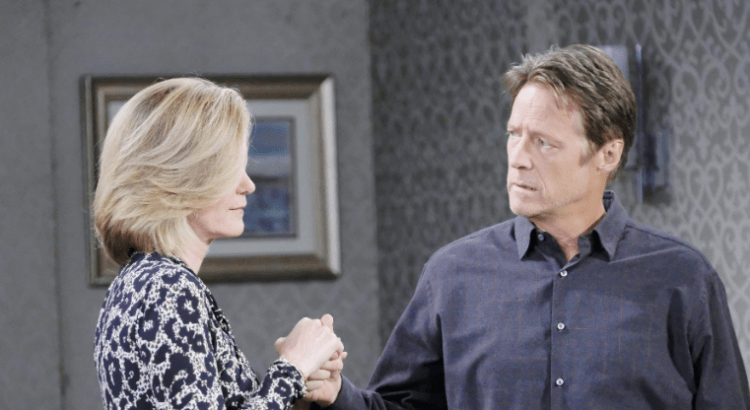 Days of Our Lives fans were shocked when Kate came too close to the truth and Jordan made sure she could not tell anyone what is going on. She's not in a good place right now, and Jordan is not about to allow her to make it known that she's behind all that is going on. She's got a plan to take into action, and she's not about to allow anyone else to ruin that for her. She's a mess, and she's making sure Kate pays for all of it. It wasn't easy to watch, but we know that she'll be all right in the long run. She cannot be gone for good. Ben is not going to be able to handle what is going on as he gets closer to the truth. He wants to find Ciara more than anything, but he's also hiding very important evidence from Hope. He cannot have her find this evidence, and he will not allow things to go down this way.
He is not trying to keep Ciara in captivity, but he has to hide this. And we know that Hope will find out about it. But no one is more upset at the moment than Brady. We know that Stefan saved Chloe recently, and now she's moving herself and the kids into his home. She's doing this to keep them safe, and because of other reasons, and Brady is not happy about any of it. He hates Stefan, who has only made a mess out of everyone's lives he's touched over the past few months. He's a mess, and Brady is not about to allow this to happen. He wants to protect Chloe, and that's all he will try to do at this point. Maybe the fact that Stefan and Gabi continue to fight over their business will distract him enough for Brady to step in and fix it all.
What's Happening on Days of Our Lives
A candlelight dinner for Jarlena. How romantic! #DAYS pic.twitter.com/eV6CGwQUOo

— Days of our Lives (@nbcdays) February 11, 2019
We love to see them happy and in love. It warms our hearts.
What's Next on Days of Our Lives
The most romantic week of the year. Get ready to be swept off your feet. Watch #DAYS, weekdays on NBC. pic.twitter.com/LiJof4pj8I

— Days of our Lives (@nbcdays) February 8, 2019
We know that Jordan has taken care of Kate because she got entirely too close to the truth, and now we get to see Rafe find her and bring her to safety. He will not find her in a good place, and he might not be sure she will even make it. But we have some faith that she will remember what happened to her, how it all went down, and what happened before that. Maybe this is the break he and Hope need to find Ciara since Ben is hiding evidence that might look like something else for him. We still think it's Ben who will find her and bring her out of this situation alive, but they might just hope that they can get to her first so they can take her home to her rightful place.
Ciara and Charlotte are both in danger, and Ben is trying his hardest to convince Chad he did not do this to the baby or to his own love, but he needs the help that Chad can give him. He needs him to help him find them and bring them home alive, but will Chad believe him? Will he believe that Ben is telling the truth after he only recently paid this man to kidnap someone on his own and make things work for him. There is so much that might work to his favor, and there is so much that might not. But, we hope that it all does make sense to Chad before it's too late to save either of them.
Stay tuned for more Days of Our Lives and be sure to check out TVOvermind daily for the latest Days of Our Lives spoilers, news, and updates.
Tell us what's wrong with this post? How could we improve it? :)
Let us improve this post!