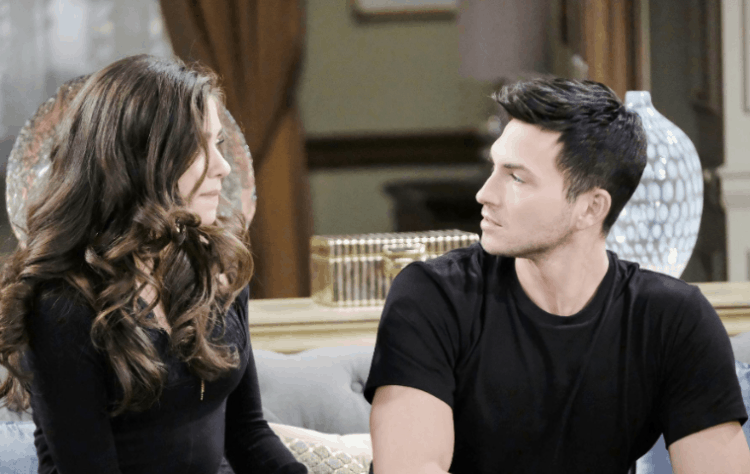 Days of Our Lives fans are so shocked by so many things that happened in the week prior to this one, yet still so unsurprised by so many things. It's easy to forget that this is a show in which nothing ever happens the way you expect it to, nor does it ever make sense when you get down to it. But, there is so much we still don't know. We want to understand more of what is happening, but that requires waiting until the answers are made obvious to us as we watch the show. This week, some big things are happening if we can be patient enough to allow them to happen. We are, for example, going to learn more about what Rolf was up to, what he was thinking, and how he planned on making his life make sense to himself. But, not without some bigtime suspense, and some bigger issues to deal with first.
We know that Sonny is on a role, and there is nothing that is going to stop him from doing anything and everything in his power to help the man he loves, but that requires so much more than he has at this point. He's upset, he's not in his right frame of mind, and he is not living his life to the best of his abilities as he waits for the answers to come to him. Xander is doing all he can to get what he wants, and that means he might be falling for someone a bit unexpected. Will she fall for him the same? Ben is in trouble, again, and we are not surprised. He will do anything he can to help those who need his help, but at his own expense? It's not something he should be doing, but he cannot seem to stop what he's up to. He's a mess, and it's obvious.
What's Happening on Days of Our Lives
A very serious day on set. Right, @oliviakeegann? | 📷: @victoriakonefal pic.twitter.com/rr6warCoa4

— Days of our Lives (@DaysPeacock) June 7, 2019
Very serious, indeed.
What's Next on Days of Our Lives
Soak up the Summer Days. Watch #DAYS, weekdays on NBC. pic.twitter.com/IBHxJcIiQv

— Days of our Lives (@nbcdays) June 5, 2019
Sonny is about to mess with the wrong woman, but he no longer cares about himself or the safety of his own life. He is going to begin making demands of Eve, and we all know that will not go well in any capacity. She is not the kind of woman who does well with things like that, and this is not going to be a situation in which she decides to lay down and do what is asked of her — ever. She's not a woman who appreciates when things don't go her way. She's not that kind of woman, ever, and she is not about to lay down and give the diary to Sonny so that he can save Will's life. She has Rolf's diary, but it's where she's getting her power. Without that diary, she's got nothing. She's got nothing that will help her, save her, or make any difference in her own life. She's living with this as her only option.
That will not, however, stop Sonny from trying to get it. Ben is going to rush to the island to find the cabin on fire, and that might mean that things will not work out the way he wants them to. There is so much going on that he cannot predict, and there is too much going on for him to focus on anything else. Haley, on the other hand, has found herself in a situation with Tripp that will not do her any good. She's in danger, and it is all her own fault. She's made a mess of her life, and she's not getting out of it.
Stay tuned for more Days of Our Lives and be sure to check out TVOvermind daily for the latest Days of Our Lives spoilers, news, and updates.