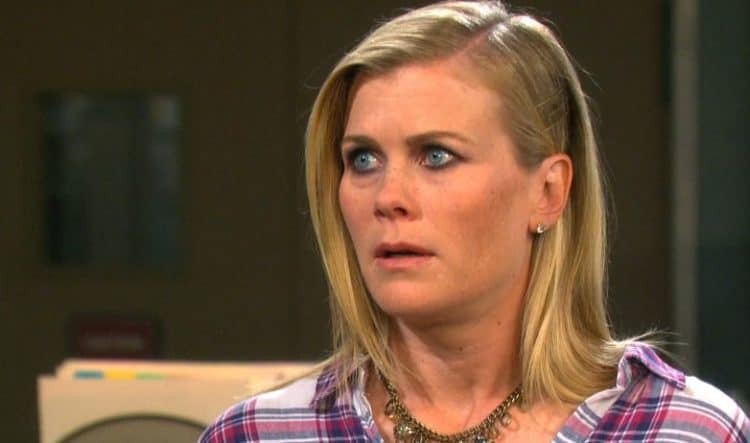 Days of Our Lives spoilers are always exciting, but we will get to that one in a moment. For now, we want to take a moment to recap what just happened on the show. We are all dying of shock at so many things, and one of those things is the fact that we all saw Susan threaten Sami on the day of her mother's wedding to John. It turns out that our feelings about Susan being a little bit of a crazy person might have been exactly as they were. They might just the kind of people that make the most questionable and horrible decisions, and we get that. We get that they are totally the kind of people who like to make things as crazy and as upsetting as possible, but she's not someone who will ever make this situation feel much better.
And then there is the fact that so many people have also decided that they want to take Abigail's side over things, too. She's in a place right now in which she knows that things are going down and things are getting ugly. She's managed to turn the tables on Kate to figure out that things are working out in her favor rather than theirs. And now Gabi is shocked and upset, and she's not happy that she learned that Chad is helping Abby. It's not about what is going on right now, it's about what is going on with the people who are going to be there for her. She's working hard to break them up and make Abby's life miserable, and it's not going to work out at all for any of them. They have to figure things out in their own way, and this is not going to work for her if she cannot get him to stop siding with his wife.
What's Happening on Days of Our Lives
We've got a special treat… Day of #DAYS is coming right up! pic.twitter.com/eKUzYTO7bn

— Days of our Lives (@nbcdays) November 8, 2018
We love this is happening, but you better act fast if you want to be part of it. You need to make sure you're able to get your life together to make sure you make it here at the correct time on the correct day. It's not a once in a lifetime opportunity, but it's close to that.
What's Next on Days of Our Lives
Rex broke Sarah's heart — and now she wants to break his face. Watch #DAYS, weekdays on NBC. pic.twitter.com/Dr2a6KhMEV

— Days of our Lives (@nbcdays) November 2, 2018
The end of the week is going to be a very big deal, and we cannot wait to see how it all goes down. We know that John and Marlena are now in a good place and finally married, and that's all they wanted from one another. They had some sort of situation to deal with, and it's been pretty. They had to say their vows and spend their time getting married, and that's made them quite happy. But we also know that things never really go as planned, and that means that sometimes you have to go out and do things on your own. They managed to get their way and now they are happy. Who is not happy is Gabi. She's found out that Abigail and Chad are working together to foil all her well-laid plans, and she is furious.
Ben is going to tell Ciara something, and it's a bit of a confession. Will he tell her that he's been working behind her back to break up her and Tripp so that he and Claire can be with the people that they want to be with, or will he tell her that there is more to it than that? Will he tell her that he is someone who is willing to be with her no matter what it takes, or will he merely tell her that she makes him happy, she makes him feel like a much better person, and she's the one for him? Will he tell her that he loves her?
Stay tuned for more Days of Our Lives and be sure to check out TVOvermind daily for the latest Days of Our Lives spoilers, news, and updates.