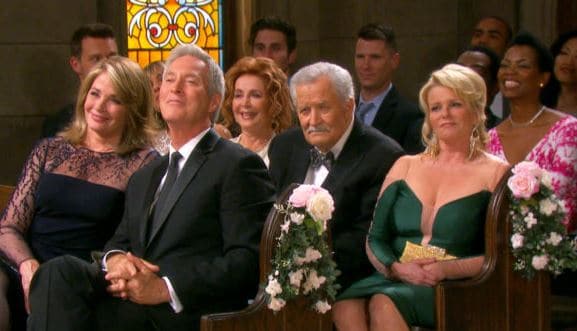 Days of Our Lives fans have watched more than a few couples tie the knot, divorce, date, end up together, end up not together, and fall apart over the years, but there are always a few that stand out a bit. There are a few couples that really do make us want to change our ways and see things change for the better, and we want to point out a few of those couples for you. They are always sweet, always loving, and always the best of the best. We know a few of our favorite couples, and we are sharing them with you now. Who are yours? Do you agree, disagree, or have a few more to add to the mix? Let us know in the comments section!
Abigail and Chad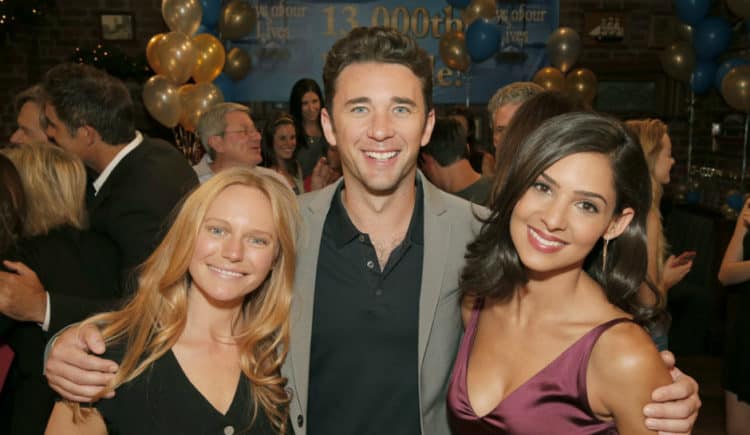 Okay, so they aren't the longest-term couple or anything like that, but they are one of our favorites for a few reasons. For one, they have fought hard to be together. She comes from a good family, he comes from a family filled with liars, thieves, and crime, and their families do not want to see them together. They've made it work, though, through thick and thin. She's not had much experience with men before him, and that was something sweet. They have little Thomas together, and he's shown time and time again that he has more love for her than anyone else as he as stood by her side and done any and everything in his power to protect her despite the fact that no one is cheering for them.
Hope and Rafe
They are one of our favorite couples, but we never know what might happen to them. Again, they are not a long-term situation by any means, but they are a sweet one. We have seen them take their situation and turn it into one that works for them in a way that no one else can say. They have been through a lot, but they manage to keep things low-key and really casual. There's not a lot of drama between them in terms of what is going on in their lives, but they do have some issues where Sami is concerned and where Rafe's honesty with her was concerned. He's never lied to her or cheated on her, but he did leave a little something out from when he was feeling heartbroken over her ending things. She lost her love, and she was in a bad place for so long, and she let her fear get in the way. We are always rooting for them.
Kayla and Steve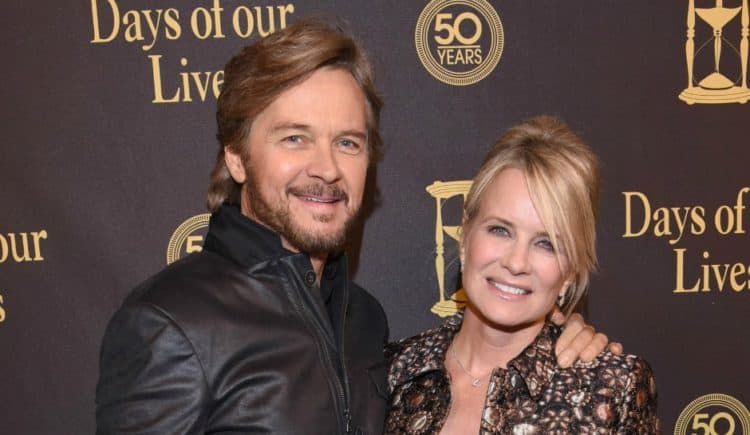 They've been through everything that they can go through together, and they always make things work for them. They've been sweet for decades, and even when they are not together because their lives aren't working out, they are in love. They will do anything and everything for one another, and that's what makes this situation the best one. No matter how upset they are with one another, they always make things work. They always have so much love and caring for one another. They always have so much to give one another, and they always have the most love for one another. They are a happy couple, and we love to see them together.
Victor and Maggie
She had her great love in Mickey Horton, but she managed to find herself a second great love with Victor. It's been one of those things that worked out. She didn't want to be in love with the evil Victor, but the fact that he changed so much for her has been lovely. He's softened, though he is still an evil businessman. He's left a lot to his sons and his family, but he's shown Maggie he is willing to do anything and everything for him if that's what it takes. He will never be the same without her, but we think that they have a chance to make a good example for all. You don't always get a second chance to find a great love like this one, but they have managed to find that kind of serious love with one another. It's been beautiful for them after all.