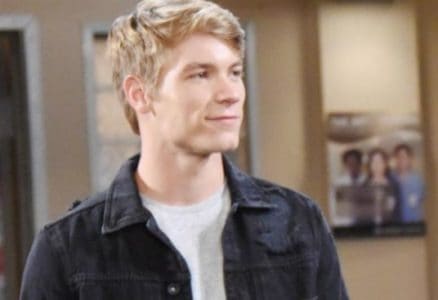 Days of Our Lives fans know it's time for Tripp to make his move, but no one knows what he might do. We know he thinks she did it to his mom — killed her — and we know that he is working hard to get revenge on her, but now he's spending more time with her than ever. He wants her to trust him and feel that they have a good relationship with one another so they can get more time to spend together. They are friends right now, but she has no idea what he is really thinking.
He shadows her at the hospital, and he wants her to feel that he's a trustworthy young man who can do all the right things. He wants her to be proud of him, and he wants her to think that they are really close. The less she suspects him of not liking her, the better he can do when it comes to taking her down. He's just not happy about all that's going on.
All we want to know is whether or not he plans on killing her or if he just wants to make her suffer. And is there a chance he might take out his anger on Joey in an effort to hurt Kayla? There is a lot of stuff going on, and we think there might be more to this than meets the eye. Could he hurt more than just Kayla without caring at all about the collateral damage it might cause? There's a chance he might, and that's what worries fans. And Steve has no idea.