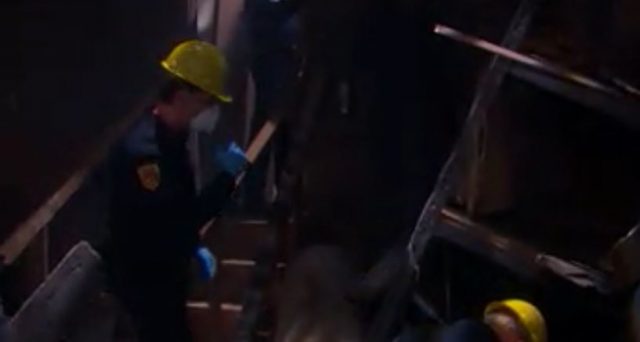 It's all about Rafe on Days of Our Lives. He and Hope are still trapped in the aftermath of the huge explosion that rocked the mansion, and their outlook is nothing short of grim. They are devastated that there is nothing they can do to get out, and they don't think that there is anyone coming for them. Shawn assumes that they must have died in the explosion, Andre is certain they've been killed and there is probably no one looking for them. In this special episode, we're going to learn more about Rafe than we ever thought possible, including why he makes the decisions he makes and how he is going to get himself and the woman he loves out of this mess and into some sort of help.
It's not looking good for either of them, and we don't know that they will be able to get through this horrible mess. Hope is in very bad shape. She's not in a good place at all, and we don't know that they can do anything about her health. She's fading fast and in desperate need of medical attention. Without it, she will likely die. The problem remains that they have no way out and no foreseeable hope in their future. Rafe has a badly injured leg that won't allow him much ability to do anything, but the fact that he refuses to give up on saving the woman he loves shows us he is someone who is very persistent and very loyal.
Will he be able to save Hope and build a future with her? Will she somehow miraculously survive while he perishes due to his injury and the many potential moments in which infection could hinder him? We don't know what will happen to these two, but we do know that unless someone comes to their rescue soon, there is nothing they can do but hope for a miracle because without one, they will not survive. It's tragic, and there is nothing we can do but watch helplessly from the sidelines as their worst fears come true before their eyes.