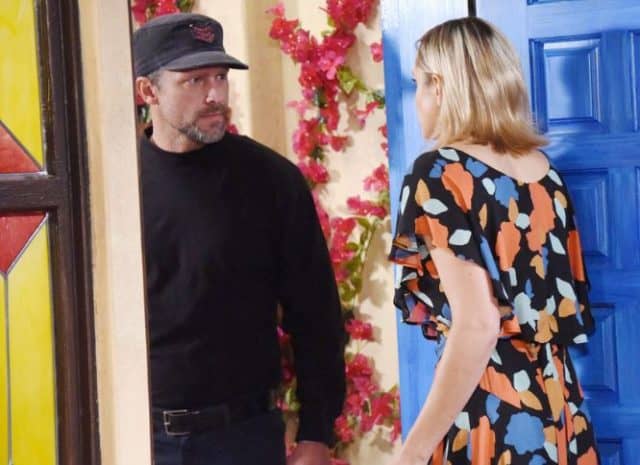 Days of Our Lives spoilers indicate that it's the end for Nicole. The actress who portrays the character, Arianne Zucker, only has a contract extension through the end of June. This means her time on the hit soap is coming to a very quick end, but no one is aware how she will go. There are a few theories floating around. The first is she is going to end up in prison. She did, after all, kidnap a baby that's not legally hers even though she is legally hers. She's the biological mother of the child, but she's not the legal guardian of the child. This means she's a kidnapper, she took the baby to another country, and she's been on the run. It's not looking good for her if the police catch her.
The other alternative is she will die. She's at the mercy of a killer right now, and Xander has his own agenda separate from that of the one he was hired to carry out for Deimos. Will he go through with killing her, or will Deimos do that himself when he realizes she has no intention of coming home with him or loving him again? We don't know, but her death is something that might very well occur. Don't worry, though. We all know deaths in soap operas mean next to nothing in comparison to everything else, so there is always a chance she could come back.
The final situation is her own escape. If she's able to get away, she might. She might take her baby and run away with everyone behind her. She only wants Holly, she wants a new life with her new baby, and she doesn't want to be responsible for anyone else getting hurt. Could this be what she needs? To get away on her own without anyone knowing where she is, who has her, or if she's even alive? She can't go home and face a prison sentence, but she could die. We don't know what might happen to her character, but there is always a chance she could come back at any time in any end situation.
Tell us what's wrong with this post? How could we improve it? :)
Let us improve this post!