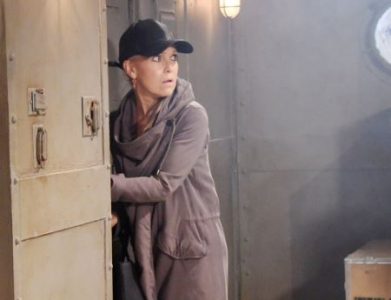 Days of Our Lives is bringing the heat now that Marlena is missing from the ball. Everyone in Prague knows her disappearance has everything to do with Stefano, but they don't know what they're going to do to get her back. They went to the ball knowing they could keep their identities relatively secret while also scouting Stefano after learning he was invited to the very exclusive event. Once there, however, they weren't able to predict how bad it might turn out. Now they are missing one of their own, and they know who has her. They also know how much he hates her, and they fear for her safety and her life. Sonny might be able to help since he's the one who got them into the ball, but there's no telling what he might do to help his missing friends.
Now we are dealing with the aftermath of Chloe and her newest role as Holly's mom. She's refusing to let the little girl live with her mother, and she's refusing to give up treating her like she's a person who has rights. She's not going to give the baby up, and she's got Belle upset about the situation. She was on Chloe's side before, but she's changed her mind about that. Will she be able to tell her friend to give up the baby and let her go back to being just a favorite friend and auntie rather than the mother of this baby she brought into the world without anyone know to whom she belongs?
Now that Brady is back, Deimos is upset. It's fueling the fire he has with Chad and the other men about their tech deal. He's upset about the entire situation, and he is hellbent on ending up on top. Can he make changes that are so vital to their lives, or will he end up in trouble? Will Nicole finally give up on him and change her life for good, or will she make another bad decision and end up losing her baby forever? With Brady back in the picture, she might make the right choice.