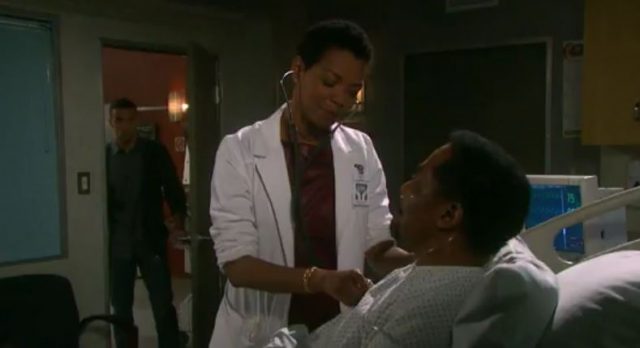 It's Halloween on a brand-new Days of Our Lives, and that means it's time for Hope's secret to come out. Everyone is going to freak out when they learn what Hope's been keeping from everyone. It's going to shock Hope, too, because she doesn't want everyone in her life to know her deepest, darkest secrets. Just when they thought that they were clear of blackmail from Aiden, Hope and Rafe are about to find out life doesn't always work out how they might hope. Just when they think they're in the clear and they're receiving an award in front of the entire town, the worst possible thing happens. Someone decides now is the time and place to play a tape of Hope readily admitting she is the person responsible for Stefano's death, and everyone hears. She's mortified, ashamed, and she's going to be in serious trouble. What does this mean for her and Rafe? It's time to find out.
Ciara is probably going to go through the most awful time following the announcement by her mother that she is a murderer. She's been a huge fan of her mother her entire life, and their relationship has always been a close one. Now she knows her mom has killed a man, and things aren't looking good for her. What's going to happen now that she's in this situation? Chad is shocked. He had no idea that Hope killed his father, and now he has more to worry about than he did in the past. He's lost his wife, given up his son, and now he finds out someone he's always liked has killed his father. The world is collapsing around him, and it's not looking good for him.
In the meantime, Orpheus' body is missing from the morgue, which means he's still alive. John and Steve are frantic because they know that it's him that has Marlena and Kayla, and they can't find them anywhere. Will they be able to find the women they love on the scariest day of the year, or are they going to find out the hard way that happy endings don't always occur?
Tell us what's wrong with this post? How could we improve it? :)
Let us improve this post!