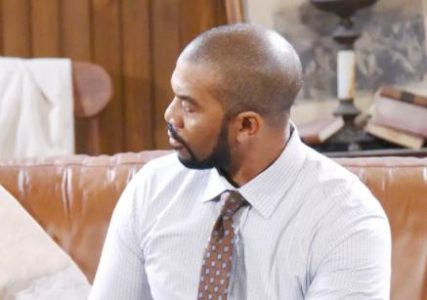 Days of Our Lives fans know that everyone suspects Raines as being the person who worked with Dario on the illegal activities they've been plotting, but that doesn't mean he's not doing everything in his power to protect himself. He's working hard to ensure he is not suspected, but we think that he must have an idea that his own people are working on an investigation involving him. So when Andre calls a press conference and makes a shocking announcement, we have to speculate on what it might be.
We have a feeling it might be a little more than anyone else suspects, and we have to deal with that accordingly. Is there a chance this might be a moment when he announces that it wasn't Abe doing all this illegal stuff even though he was arrested for it? If so, that means Raines will learn that they either suspect him or that he needs someone else to pin this on.
Or…will the announcement be that Raines himself is the man behind all this? We don't know what is going to happen, but we do know that Andre is not someone you want to mess with. He's a powerful man with a very long memory, and he is not about to let this all go down without a fight. And we wonder now if it might be Raines guilty of running down Abigail — someone who he considers a friend and a lifelong family connection. It's certainly an ugly situation for him altogether.