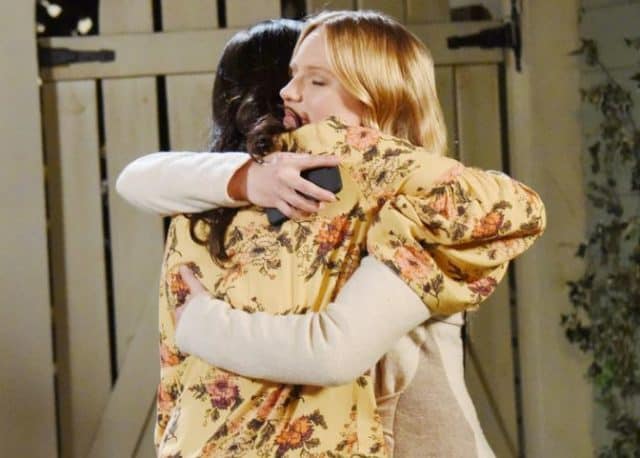 Days of Our Lives for Monday answer some questions fans have had for the week. It turns out there will be a little fun to be had in Salem this week, and it's all thanks to Marlena and Kate. They are tired of all the drama, the horror, and the heartbreak, so they are going to go out for a girls' night and have a little fun. They'll tear it up, make some memories, and laugh a lot. They need this, and it's going to be a very refreshing change of pace for all involved. They are due a bit of fun after all the stuff they've been dealing with as of late, and we're excited for them.
Gabi's day isn't going to be a good one when she finds out that Chad and Abigail are going to put so much effort into their marriage that they're renewing their vows. She's so heartbroken that Abby came back into Chad's life after pretending to be dead, and she's even more heartbroken that Chad made the decision to stick with his wife. This is not to say she thinks it's the wrong decisions, she just doesn't like it. It's her heart on the line, too, and she's not happy that someone else has the man she wants, even though she understands completely why he made the choice he made.
Fortunately for Gabi, it turns out this is a vow renewal that either won't happen or it won't last. This couple is not happy together, and Abby is even more upset with Chad after finding out what kind of violence he's gotten himself into for the sake of his family. She doesn't like it, and she wants him to change his ways.
What's really interesting is what's is going to happen now that Sonny has agreed to work with the police. It's not his usual style, but he's hellbent on wanting to take down Deimos to ensure he gets what he wants, which his Deimos out of the picture and his name in lights as far as Victor is concerned. Can he do it, or is he wasting his time?