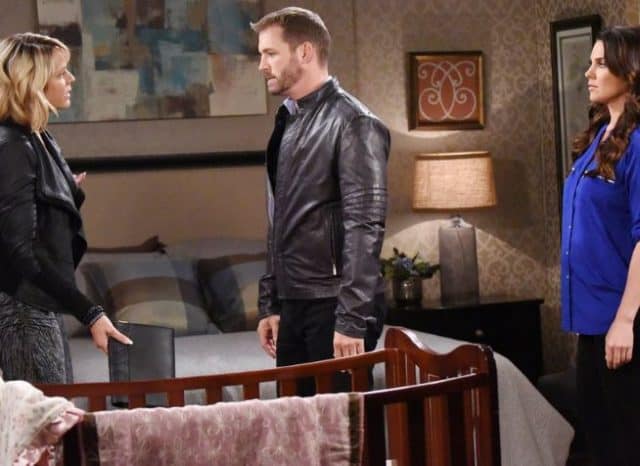 Days of Our Lives is back and brand new with some shocking information. Chloe is already making everyone upset by keeping Holly from Nicole, who is her real mother. Now she's taken to nursing the baby and making it seem as if she is her real mother. It's upset many people, but no one more so than Nicole. Her heart is broken into a million pieces, and she's unable to function as she is currently so upset about the way she's being treated and the way she's being ignored as the mother of her child. Chloe went to Belle in hopes that Belle could give her some advice regarding child custody of the baby.
Initially, Belle thought Chloe was doing the right thing, but she's since changed her mind. Now she feels as if Chloe is being selfish and doing the wrong thing. The baby is, after all, her friend's daughter and she has no actual right to keep that baby from her. She should give her up and let her live with her real mother now that she knows she has a daughter. Belle is going to witness Chloe doing something to the baby she doesn't approve of, and it's going to upset her. She wants this woman to give Nicole her baby back and be the kind of person she should be, but it looks like she's going to fight for Nicole's rights.
Gabi's life is about to be in jeopardy, and it's going to force Chad to give up the chip he has to Deimos. It's going to destroy him to do it, but he will do it. Fortunately, Jennifer has a plan to keep these two from making things even worse, and she's going to get the chip back. Will finding out that Eric is out of prison change her mind or distract her from her mission? We don't know, but we do know she's going to change her mind about how she feels about him now that he's out and hasn't said a word to her about being free for so long. She's unhappy, and she's on a mission.