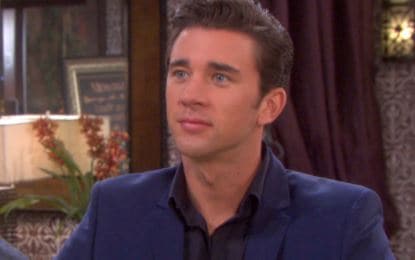 Days of Our Lives fans are going to be very shocked when they go into the new week. This is a situation that doesn't look good for any people as things come to a head for so many people. We know right now that Chad is working his butt off trying to keep things good at home, trying to help his friend Gabi in addition to trying to figure out what is going on with everyone else. His wife is a mess, and his family is suffering in a way that he cannot even fathom at the moment. However, he has a big problem to face. He has the problem of learning that he will be arrested.
Chad is not going to be happy about this at all, but Rafe and Hope are left without any choice. They know the truth, but the evidence says otherwise and they cannot put their jobs on the line by making this situation any worse than it is. There is a lot going on right now, and there is so much that needs to be done. And we don't know how he will handle this.
At the moment there are some issues that don't seem to work for everyone. There is a chance that there is not much going on with Chad that he can't fix, but he's spending a lot of time in jail lately. He can get out of this, but we think it might be some time before that happens.
Tell us what's wrong with this post? How could we improve it? :)
Let us improve this post!