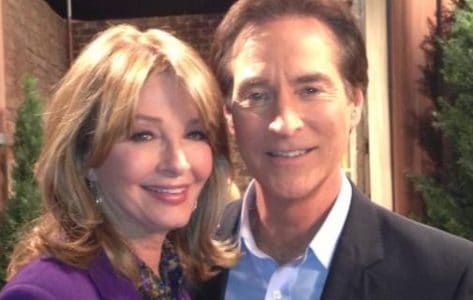 Days of Our Lives fans are always worried that someone might not survive and that their lives will be forever ruined when someone tries to take revenge on them, and that is so true right now for both John and Marlena. Hattie is making her life a miserable hell, and she's not showing any signs of stopping. We know she's going to break down in front of Brady soon, and that's good news, but we don't know how well that will go for anyone else. What we do know, though, is that John and Marlena are not giving up hope.
He's in a straight jacket right now. He's unable to move. They are together, though, and that's big news. And that means they have time to create a plan. They are smart. They are wise. And they are good at what they do. They can figure out a way out of there, and they might not even need to wait for Brady to try and figure out what is going on with the woman everyone assumes is Marlena.
If they can come up with a plan to escape, they can get loose and get her out of their lives. Is there any way they can escape without anyone noticing they aren't there anymore? If they can, that would give them a big edge when it comes to finding out how to take Hattie down. She's so problematic at the moment. They can to it, but they have to find a way to make it work.