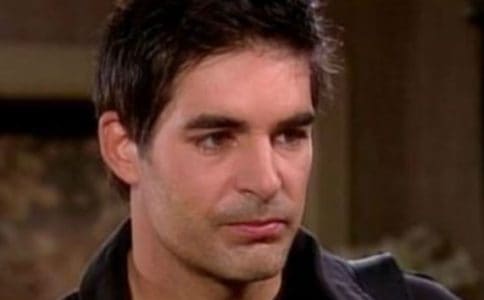 Days of Our Lives fans are shocked that Hope ended her relationship with Rafe. She handed him back his ring and told him their engagement was over, and that was a horrible feeling for her. She didn't want to, but she's going to turn to her friend and find out that she might not have made the right choice. We hear Hope will speak to Jennifer about the decision she made, and Jennifer will tell her that she needs to get that ring back and make things right with her fiancé.
Hope will get the message, and she will do just that. She's not willing to forgo her happiness once she realizes what her friend is talking about. She makes the decision to tell Rafe that she was not right in asking them to end their engagement, and she heads off to find him. Unfortunately, this is not going to end well for either of them.
When she handed him his ring back, he turned to Sami to cry on her shoulder. And then they ended up in bed together. He was free and single when it happened, but it doesn't look good that he took the time to go to bed with his ex five seconds after his fiancé ended their relationship. Now he looks really, really bad — and it's only getting worse when Hope walks in on them in bed together. She's not taking him back now. That we can be very certain of without question.