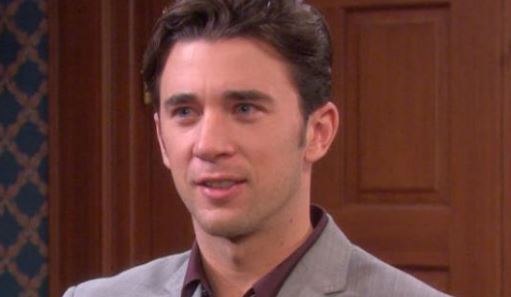 Days of Our Lives fans tell us that Chad knows what Sonny is going through. There was a time in his life when he thought his own wife — Abigail — was dead, and he spent a lot of time thinking of her and dreaming of her. He missed her. Their marriage might not have been perfect, but there was so much good in it and he could not help but to think of that when he was thinking of her. He wondered what might happen. He wondered if he might ever move on. He wondered so many things, but there was nothing about his life that was easy at that time.
He is Sonny's friend, and he gets what his friend is going through. There is so much hurt and so much pain in his own life right now, and he is focusing on ways to make that go away and make that change. He wants to be happy with his almost wife, and he wants his friend to be happy with his almost husband.
What will happen when Will — if the rumors are true — comes back to town after being 'dead' so long? Will the same thing that happened to Chad happen to Sonny? We are curious what Chad might offer in terms of advice after he was in the same situation not too long ago. It might be an interesting situation for all involved at some point, right?