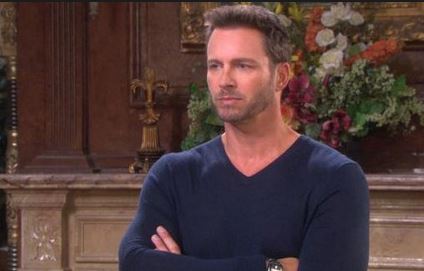 Days of Our Lives fans are going to go out on a limb and wonder what might happen with Brady? He's in a bad place right now. He's in love with Nicole, but she's spending more and more time with Eric, and things are not looking good for him. He's in a situation in which he can't handle what's happening, but he also has no idea how to change things. But what happens if he doesn't have to change things? What happens if someone else comes back into his life and changes the way the looks at the world?
We hear there is a really good chance that Theresa will be back to town soon. We know these two were in a relationship, and they were happy together before the accident in which Brady received Daniel's heart after Eric's drunk driving killed him. Daniel was engaged to Nicole at the time, and when Brady began having memories that belonged to Daniel, he and Nicole bonded heavily. This caused serious friction in his relationship with Theresa.
But if she's back, is there a chance he might be in love with her again? Will they rekindle their romance and make an effort to spend some more time together? Can they make things work in their own lives, or will they need to find a way to get Nicole's situation out of their lives forever before this is even remotely possible? Would he make a change like this one in his life when it didn't work before?