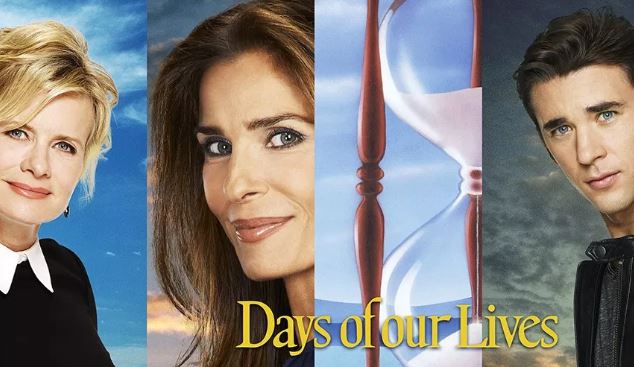 Days of Our Lives fans have been watching the show for decades, and we've all wondered over the years just how many actors and actresses might come and go. There have been hundreds, or so it feels like, but only a few of them are the best ever. We use that term lightly, of course, but we still believe in the fact that some characters are just better than others. It's not because they are any better than others or that they are any worse than others. It's simply that some of them have something that just speaks to us more than other characters. We have our own idea of who the most beloved characters on the show over the years might be, and we want to hear yours, too.
John Black
Honestly, we don't even know what it is about John that makes us love him so. All we know is that he is the kind of man who comes and goes and makes us all feel good that he is here. He is one of those characters that might not always have screen time, but he's just so compelling when he does. He's someone who makes it his mission in life to be a bad guy and a good guy all at the same time, and that's not something everyone can do. He's been a wonderful addition to so many storylines, and he's the kind of guy you just want to see show up and be right on your side.
Jack Deveraux
He's one of those characters that just doesn't grow away from us. He's the kind of character we wish would make a comeback in some way, though we have resigned ourselves to the fact that he most certainly will not do that. He's one of those characters that makes it his mission to get his life in order, but he's had some rough times. Through all he's done, he's been able to make himself lovable and enjoyable, even when he was making decisions we did not agree with and making questionable choices that we all knew would not work in the long run. Even his death was special. Abigail would have died in that elevator accident if he had not been there to save her life, and we have to be very grateful that this happened for her. Unfortunately, her life has been a bit of a mess ever since.
Steve Johnson
You don't hear too many people refer to him anymore as Patch, but we do understand he is someone who makes us feel good. He's the kind of character that was meant to be a bad guy, but he can't quite make us believe it. He always comes across as more of a good guy than anything else, and we can't help but feel that he has choices to make to get to another area of his life. He's made us love him more and more with every decision he's made, even when he was doing things that we didn't like. Somehow, all of his poor choices come across as something he's done for the greater good. It's not easy to do that, but he's managed to do that every single time.
Stefano DiMera
He was bad through and through, and we love him for it. He was the kind of character that made us all feel like he was in charge. He was in charge, but we still liked him. Well, we loved to hate him. He was always commanding and excitable. And he was someone who always made the show that much more exciting. He was killed, dead, and gone before coming back so many times, and it's been something we can't even handle. He is someone who made a difference in every story line, and we loved every second of that. But our biggest regret is that Joseph Mascolo, the man who played Stefano DiMera, died in real life. He was on the show for so long, and his death was the final goodbye for his character, and it's been one of those things that makes the show feel just a bit sadder, a little less exciting, and a little less devious.