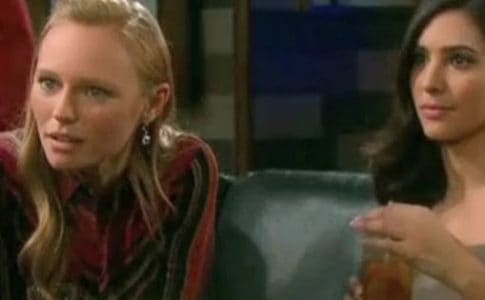 Days of Our Lives fans are not surprised when things don't work for people. Abigail is going through the most difficult time of her life, and she has managed to bring a lot of people into her problem. This week will only go to show us that she's struggling so much harder than anyone thought she might. She's going to have some serious moments this week she won't be able to handle, and they will get pretty ugly for her. She's going to get people in trouble, she's going to do terrible things, and she's going to make some messes.
And when she finally realizes what is going on in her life, she's going to be horrified. She's going to lose her mind that she's done all these terrible things, that she is responsible for all this stuff, and that she is going to be the person behind so much hurt. Even if she can get her other personalities to go with medical help, she might not be able to stand the idea she is responsible for so much hurt.
She might be crushed she did all this, and she hurt all these people, and that she is responsible for what's happening with Marlena and her husband and Gabi. As Gabi's future is revealed, it will only make things that much worse for her, too. She's going to suffer more than we know, and we predict she will have a very hard time coming back from any of that stuff.