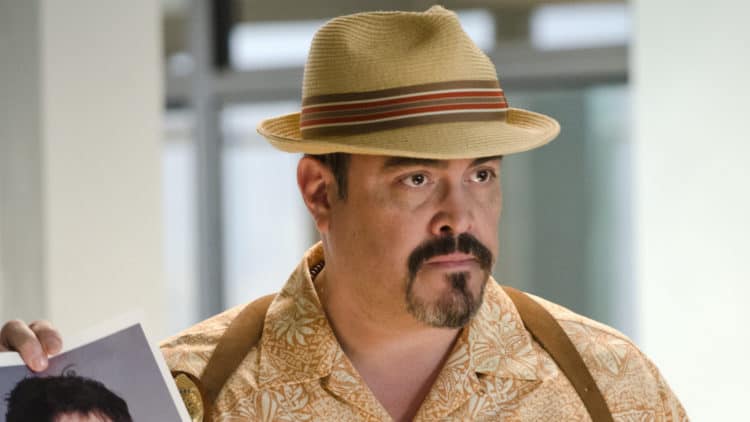 David Zayas ha sone of those faces you easily recognize because he's been in so many things across so many genres that it's hard not to remember him. He's been on primetime shows and in movies and series that you see all over the place, and he always transforms himself into the character he plays with ease. He's good at what he does, and he's a really strong actor. But, we know very little about him as he's always doing such a great job with his characters we feel he is the character. So, with that in mind let's get to know David Zayas a little better.
1. He's From Puerto Rico
He was born in Ponce, which is a small area in Puerto Rico. His date of birth is August 15, 1962. He's from the area, but he did not grow up on the island. He's a man whose family spent a lot of time there prior to his birth, but his family ultimately decided that a move to the mainland would be more beneficial than living on the island forever.
2. He Grew Up in New York
Once his family decided to leave Puerto Rico, they made it their mission and their goal to go to the land of dreams. New York City is where dreams come true. It's where you go when you want to do anything and everything, and it's where you go when you have so much to look forward to. He spent his childhood living in the Bronx.
3. He Was In the Air Force
When he turned 19, he had to make some decisions. Does he go into the college sector and get an education? Does he go to work doing something else? What's his plan for his life? We don't know what other options he had as a young adult, but he chose to enlist in the United States Airforce. He did his duty there, and he's officially an American Hero. This is something that he will always be proud of.
4. He Was A Police Officer
When his time in the Air Force ended, he had a chance to do something else that was important to him. He chose to go into the world of Law Enforcement, and he worked for the New York City Police Department. He spent 15 years of his life in that line of work, and that's what makes him such an amazing character actor. He spent that time learning how to be an officer of the law in the best possible place, which is what makes it so easy for him to get a job as an actor portraying a police officer.
5. His Wife Is an Actress
Her name is Liza Colon-Zayas. She was known in her time for being an off-Broadway actress who did all kinds of amazing things on the stage until she became more of a mainstream actor. She's a writer, a producer, and she's been known to star in things she's working on. She's also been able to star in some big television series' in guest roles that have been quite memorable. She also grew up in the same New York area as her husband.
6. He Wanted to Act When He was 13
He was only 13 when he went to the movie theater with his cousins and their girlfriends. They went to see an Al Pacino film back in 1975, and he knew instantly that this is what he wanted to do with his life. He knew he was going to be the same kind of actor who could make you turn into someone you are not and get to play any role.
7. His Dad Didn't Love His Desire to Act
Unfortunately, his father was not on board with the idea of his 13-year-old son's aspiring acting career. As a sanitation worker and a very blue-collar kind of man, he wanted his son to have steady work and a reliable paycheck, so his son did not push the issue any further. His father made him feel that it was just a childhood dream he would never accomplish because of the kind of people they were, and he put the dream aside.
8. He Respects His Dad
One of the main reasons it took him so long to get into the world of acting was because he has such a tremendous amount of respect for his father and the life that they lead. He was not looking to be someone who disrespected his dad or did anything that was not the norm. He put the dream aside, he did what he had to do, and he made it happen.
9. He Didn't Love Being a Police Officer
As a police officer, he was still in his 20s feeling burnt out and over it. It was a hard time to be an officer in NYC with the drug problems and the other things going on. He was tired, he was not in love with his job, and he didn't want to do it any longer. He knew that things in his life needed to change, so he decided he would take acting classes on the side. He wanted to be more, and he wanted to do things his way, and it really did work out quite well for him given the sheer number of amazing roles he's had.
10. He Had to File Bankruptcy
He and his first wife were not in a good place with one another, and that caused some serious problems. Their life was difficult as a married couple, and their finances were in shambles. He was forced to file bankruptcy when he was still in his 20s and in the middle of a divorce, and things simply did not feel good in his life. He figured he was in a place where he might as well give his lifelong dream of acting a shot since he was already pretty much at rock bottom. It worked out for him.
Tell us what's wrong with this post? How could we improve it? :)
Let us improve this post!