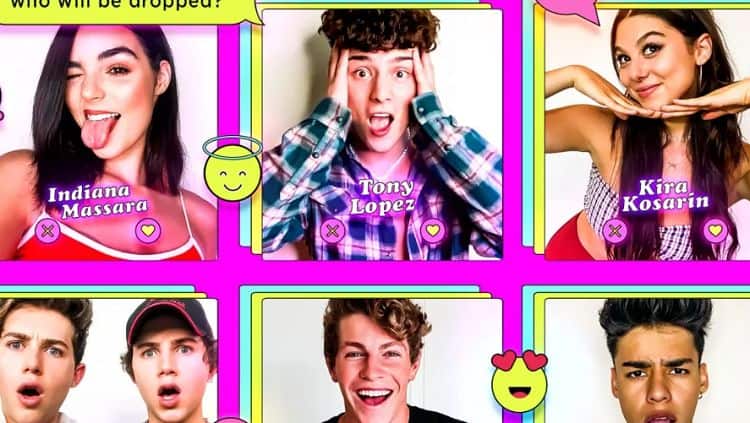 Technology has changed the dating game significantly and the new web dating series, Date Drop, is taking full advantage of that. Unlike other dating shows, Date Drop will take place entire on the internet. The young hopefuls will have to 'date' and get to know their love interest over a series of video calls. Although the setup is unconventional, it might just prove to be successful. COVID may be keeping people apart physically, but that doesn't mean there isn't room to build connections. If you're looking for something to watch as you continue to stay in the house, this might just be the perfect thing to keep you entertained. Keep reading for 10 things you didn't know about Date Drop.
1. Cast Members Are Serious About Wanting Love
A lot of dating shows seem to be more about clout chasing than anything else, but that isn't the case with Date Drop. The cast members seem to be very serious about wanting to build a genuine connection. Tony Lopez who will try to find love during season one says, "I joined the show in hopes of finding a girl I can actually date and vibe with. The qualities I usually look for are that she's funny, talkative, supportive, flirty with ONLY ME, and has a dream that she is actually pursuing and not just dreaming of. And last but not least, she has to be sweet!"
2. The Cast Is Made Up Of Influencers
If you spend a lot of time on social media, the cast of Date Drop will likely look very familiar to you. All of the cast members on the show are well-known social media influencers who are primarily popular on YouTube. In addition to Tony Lopez, the season one cast is made up of Indiana Massara, The Coyle Twins, Andrew Davila, Kira Kosarin, and Ben Azelart.
3. There Was An Open Casting Call For Contestants
The goods is that everything about Date Drop appears to be very real. The contestants on the show were picked through an open casting call. Casting directors were looking for people of all ethnicities who were willing to film via the internet for a few hours on May 19.
4. Contests Received Compensation
Potentially finding love isn't the only perk to being a contestant on Date Drop. According to the casting call mentioned previously, people selected for the show were paid $100 for three hours of filming. Considering that everyone got to record from the comfort of their own home, $100 is pretty good money.
5. The Show Was Created By AwesomenessTV
Over the last few years, YouTube has become much more than a place where people post personal videos. The platform has become home to several web series, and AwesomenessTV is taking full advantage of that. Since AwesomeTV is known for working with influencers, it only made sense to create a dating show like Date Drop.
6. Contestants Are From All Over The Country
One of the best things about dating competition shows, especially one that takes place on the internet, is that people can literally compete from anywhere. The casting call for the show was open to people all over the United States (including Puerto Rico) and the contestants truly do come from all over the country.
7. The Show Isn't Just Based On Looks
Gen Z is often accused of being shallow and overly concerned with superficial factors like looks and popularity. However, looks won't be a factor on Date Drop – at least not in the beginning. At the start of each episode, the contestants' faces will be blurred out while the cast member attempts to get to know them.
8. Date Drop Isn't The Only Virtual Series Awesomeness TV Has Launched
Traditional production has been put on hold in an attempt to stop the spread of COVID-19. This means that any show that hasn't already been recorded is on hold until further notice. AwesomenessTV is taking advantage of this time to release other shows like Date Drop that are completely self filmed.
9. All The Episodes Aren't Released At Once
Thanks to streaming services, we've all gotten used to the complete season of a show being released at one time. That's not how Date Drop will operate, though. Episodes will be released one at a time on Sundays only. Although this means you won't be able to binge until the season is complete, it's also nice to have the weekly anticipation of a new episode. The network also has three other virtual shows: The Click, The Sweet Life of Honey, andMy Dream Quinceañera at Home.
10. The Whole Show Is Recorded On Zoom
Now that people are primarily hanging out through video calls, the platform Zoom has taken off in a major way. But Zoom isn't just good for taking online classes. All episodes of Date Drop will be recording using Zoom's gallery view which will allow the cast members to see all of the contestants at once.
Tell us what's wrong with this post? How could we improve it? :)
Let us improve this post!