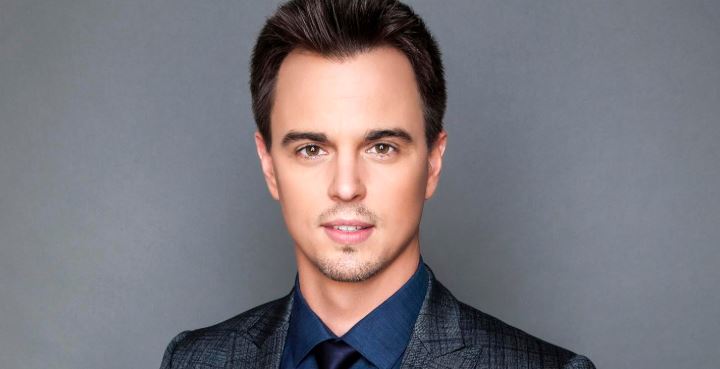 The Bold and the Beautiful fans are always looking to learn a bit more about their favorite characters in real life, and today we're focusing on Darin Brooks. He plays the very calm, lovable, and always so unlucky in love brother of Liam and son of Bill and Quinn. It's amazing with genes like that Wyatt isn't more of a troublemaker, but it seems he learned from his parent's mistakes. But is Darin Brooks anything like the character he portrays? Let's find out by learning 10 fun new things about him we didn't already know.
1. He's an 80s Baby
Darin Brooks might have a baby face that keeps him looking young, but he's an 80s baby. If we were forced to guess, we would have assumed he was born in the early 90s and wasn't quite at the age of 30. We think whatever he's doing is working for him, and maybe he wants to share that information with us?
2. He's A Married Man
When he began dating his wife in 2010, he had no idea that she'd later become his wife. They were dating for many years before they became engaged or married, but they eventually ended up tying the knot back in 2016. He actually married his wife just shy of his 32nd birthday in March 2016. It was six years after they began their relationship.
3. His Wife is Also Famous
Now that you are sad he's a taken man, you'll be even more upset to learn his wife is also famous. You might recognize Kelly Kruger, too. She's the woman who played Eva, and she's also the infamous Mac on the Young and the Restless. They met and began dating while both working in the soaps, and we imagine it helps them to understand their schedules and have someone who gets it.
4. He's From Hawaii
We could think of worse places to grow up. Darin Brooks was born in Honolulu, but we don't know if it's because his family is from Hawaii, if they were there for work, or if one of his parents was in the military. There is a large base there, and it makes us wonder if he was born there because his family was in the military. We just don't know, though.
5. BB is Not His Only Soap
When he was first in the soap game, it wasn't because he was on the BB. He was first famous for the role of Max Brady on Days of Our Lives. He got the role in 2005, worked as Max until 2010, took some time off to do some televisions series' and guest starring, and then he was given the role of Wyatt. He's been at BB since 2013.
6. He Started Acting in High School
His love of acting began in high school. He was given the role of Rapunzel's love interest in a high school play, and it stuck. He liked it. He was good at it. And that was the turning point for him in deciding that's what he wanted to do with his life.
7. He Worked As a Model
Before he was a famous actor, however, he also used his face for other roles. He was a model. He took jobs where he could get them, and he also worked as an extra in many movies. It was his way of paying the bills while looking for that one role that would make it possible for him make a name for himself.
8. He Plays Many Instruments
He's a man of many talents. He plays the drums. He plays the bass guitar and the regular guitar. But we don' t know if that means he's in a band. Not that we know of, but how cool would that be?
9. He's Charitable
He and his wife — then girlfriend — Kelly Kruger made it their mission in life to become involved with the Aid Still Required campaign in 2014. They've been involved ever since, but that's not their own charitable contribution. They help anywhere they are needed.
10. He's an Emmy Winner
He might not have an Emmy for his role as Wyatt, or a nomination for his role, but he's got two nominations and a win for his role as Max on Days. He was nominated for Outstanding Younger Actor in a Drama Series in 2008, and he won the same nomination in 2009.
Tell us what's wrong with this post? How could we improve it? :)
Let us improve this post!