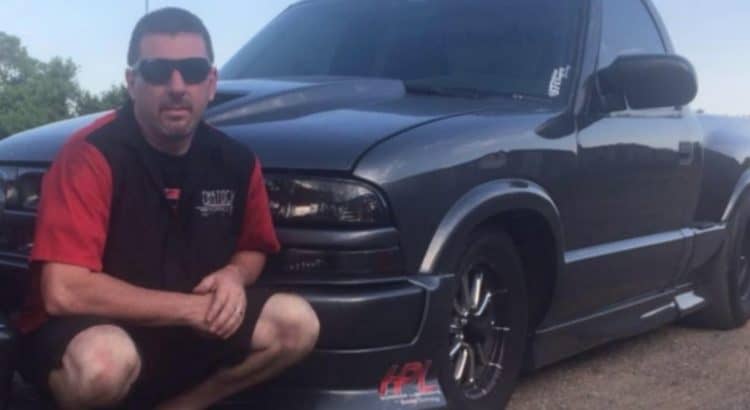 'Daddy' Dave Comstock has found fame in a couple of different circles. He is a car racer, and enthusiasts of the sport are familiar with this aspect of his life. He is also fancied as something of an adventure-lover due to endangering his life in Oklahoma by street racing against others who participate in the dangerous sport. But lately his face has become more familiar thanks to the reality television efforts of The Discovery Channel show 'Street Outlaws', which chronicles street races and the people who drive in them. Many find underground street racing to be quite exciting, and Comstock has garnered a pretty impressive fan base as a racer on the show.
Now, this is a show that many of you may have had the opportunity to watch, or even view regularly. It can be exhilarating to watch the individuals race and bet on the races featured on each episode. But even more captivating is the fact that these races are extremely dangerous, and like a train wreck, that danger demands that we watch. 'Daddy' Dave is an active member in this, and while he may seem like something of a common Joe, it promotes him to a level of 'hero' status that most folks never achieve. Amazing what television can do for everyday people, isn't it?
Well, let's get to know him better, since he has earned such a level of heroism in the minds of so many fans. Like we said, Comstock is just a guy, like any other, so there is much about his life, particularly prior to the fame of 'Street Outlaws', that we just don't know about. And these facts always help people like you and I get to know people like 'Daddy' Dave just a little bit better. So, here it is: A '10 Things You Didn't Know' list, put together for your reading pleasure, and this one is all about 'Daddy' Dave Comstock himself. Buckle up and enjoy the ride:
1. Birth and Early Years
David Comstock was born and raised in Shawnee, Oklahoma to mother Marge and father Peter on April 4, 1973. He has brothers, who remain unnamed, but no sisters. By the time he was 16 years of age he had started driving the 1978 Chevy Impala that belonged to his parents, and this instilled a deep love of driving inside of him. Of course, racing soon followed.
2. The Road Leading to 'Street Outlaws'
'The King of the Street', as he is sometimes referred to, didn't just appear one day on 'Street Outlaws'; a specific course of action took him there. He had already been racing when he got a part in 'Pinks' in 2009, another race show where drivers race for pink slips to their opponent's cars. His years behind the wheel, the fact that he is considered a car expert, and his awesome race ability have all landed him where he is today on the show, and none of it came to him easily or overnight. These factors will likely continue to open doors of opportunity for him in the future.
3. Success and Hard Knocks Go Hand-in Hand…
…Especially when that success happens to be in street racing. In August of 2015, at the Amarillo Dragway, 'Daddy' Dave was seriously injured while participating in a 'no-prep' event. According to Dragzine.com, Comstock lost control of his nitrous-boosted Chevy Nova early on, which caused the vehicle to cross over into another lane. This was followed by the car flipping and then going into several barrel rolls before finally hitting a wall. He was taken to an area hospital by ambulance, where he was reported to have a concussion. Cracks were found in his helmet from striking something in the car when it flipped. Well, at least we know he came out of that wreck okay…careful there, Dave!
4. Personal Life
'Daddy' Dave is married to wife Cassie, and has been since 2013, according to Celeb Live Update. Apparently they get along well, fans say. They have two daughters together, and the family of four lives happily together, but their primary place of residence is not stated. Cassie and Dave dated for some time before officially tying the knot.
5. Salary and Net Worth
Dave has his share of different money-making ventures, ranging from racing to 'Street Outlaws, and they have managed to take pretty good care of him and his family. His role on the Discovery Channel reality show brings him $20k per episode…all in a day's work. According to numerous sources, as of 2019, Dave has an approximate net worth of $900k.
6. Social Media Activity
With nearly 558k followers on Instagram, we can safely say that Dave is on social media. You can find him there at @daddydaveandgoliath. On Twitter he can be located at @DaddyDave_okc. The racer is very popular on all of his social media sites.
7. Nix the Sponsorship
The cast of 'Street Outlaws' is paid in a way that most sports or racing stars aren't: they don't have sponsors that pay them. The reason is legit…the cast participates in illegal racing (drag racing in the street is highly illegal due to its dangerous nature). Since the stars are subjected to harm, no one will sponsor them, and since they are more than willing to do it, we can see why. But this is one way that the program's stars, including Dave, stand out from the stars from other reality shows. Illegal activity can really make all the difference in the world. Why don't they get busted? Well, they do. And some get hurt badly enough to be unable to continue on with the show. Hmm…we wondered about that.
8. Plugging for BendPak
Since becoming a star on 'Street Outlaws', Dave also plugged shop equipment for BendPak. On the web page he touted on for them, the company stated they love Dave because he is as 'real as they get'. They went on to say that his private shop is not decked out to get attention, like the shops of some racers. The ad also states that whenever Dave needs equipment for his shop, it's BendPak he goes to. Crazy, what becoming a star will get a person.
9. Goliath 2.0
In 2016 Dave rebuilt the Chevy Nova that he rolled in Amarillo, almost killing himself in the process. He used the very wreckage to rebuild, as a matter of fact. What remains of Goliath are kept in the back of Comstock Auto Service, his business that is located in Edmond, Oklahoma. It is not clear whether the wreckage's remains serve as one type of memorial to the big crash, or if Dave is simply keeping it around for parts, but either way, it's worth keeping around.
10. Why 'Daddy'?
While unconfirmed, rumor has it that Dave got the nickname 'Daddy' because he has children by more than one female. Regardless of that, it IS confirmed that the two daughters that reside with him belong to him and wife Cassie. It should be noted that no information could be found mentioning any other children belonging to the reality star.
Well, it definitely sounds like Dave's got his hands full between married and family life, 'Street Outlaws', his auto service, and other ventures. It's no wonder his popularity has grown so fast. We can say that we certainly are relieved that he made it though that bad accident with minimal personal damage, and we hope that he continues to prosper. For all of you 'Daddy' Dave fans, show him your support and tune into 'Street Outlaws', if you haven't already!