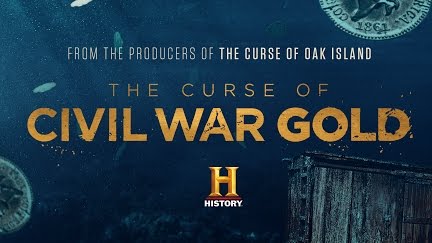 The Curse of Oak Island is continuing on in spite of the fact that the people are excavating a location that has been excavated on multiple occasions in the past. As a result, it should be clear that it possesses some real appeal, so much so that it seems as though it will be able to keep this mammoth of a show on for years and years to come. With that said, one can't help but wonder whether a Curse of Oak Island spinoff might have any life to it, particularly since its premise is bound to be fresher. So far there's one show out there called Curse of Civil War Gold. That show's been picked up for a second season. But there don't appear to be any others out there. You would think that History's planning an entire "Curse of" media monster. Here are five Curse of Oak Island spinoffs that might be fun to see:
1. An Actual Archaeological Dig
There are a lot of archaeologists involved with a lot of archaeological digs out there. For proof, look no further than the fact that new ancient Egyptian tombs are uncovered on a semi-regular basis. Never mind the other remnants of other ancient cultures that can be found. As such, it could be fun to see something similar to The Curse of Oak Island but involving a search for artifacts at a real archaeological dig. Granted, there are enormous stretches of archaeological digs that aren't what anyone would call very exciting, but it would be amusing to see what kind of theories that History's so-called experts might throw up to fill in those gaps. "Curse of the Egyptian Tombs?"
2. An Actual Underwater Archaeological Dig
One of the most persistent problems on Oak Island is the incursion of water, which is wholly unsurprising when most of the island is made up of very permeable soils. However, what would pose an even bigger challenge would be an actual underwater archaeological dig, which would come with a whole host of challenges that could provide interesting fodder for unscripted TV. On top of this, it should be remembered that there are a lot of mysterious underwater archaeological sites that remain underexplored because of insufficient funding, meaning that there is the allure of the unknown that could be tapped into as well. "The Curse of Atlantis?"
3. An Expedition for Some Other Purported Treasure
The purported treasure of Oak Island is far from being the sole story of fabulous treasure just waiting out there to be claimed by someone either fortunate enough or persistent enough to stumble on it. As a result, a natural spinoff of The Curse of Oak Island would be another show focused on another supposed treasure-concealing spot owned by someone who wouldn't mind a party of interested individuals doing some digging. Suffice to say that the supply of stories about lost treasure aren't exactly uncommon, meaning that there are plenty of fun options for where such a spinoff could be situated. "The Curse of Blackbeard?"
4. Retracing the Steps of the Knights Templar
There have been a lot of wacky theories about exactly what is buried on Oak Island. Unsurprisingly, considering the prominence of the Knights Templar in everything fringe ever since Philip the Fair decided that they were in the way of his French state-building in the 14th century, it was inevitable that they would make an appearance on The Curse of Oak Island. Given that there definitely seems to be an appetite for anything connected to the Knights Templar, it might be entertaining to see a show that traces their creation in the Holy Land, their participation in the fighting in said region following their formation, their transformation into a very different kind of knightly order following the loss of the last of their footholds in the Holy Land, their very sudden and very violent destruction at the hands of Philip the Fair, how the survivors continued on under other names and other banners, and how the Knights Templars have somehow managed to get entangled in everything fringe. "The Curse of the Knights Templar?"
5. Testing the Ancient Mariner Hypothesis
Speaking of wacky theories, another one that has come up on The Curse of Oak Island would be that of ancient mariners setting foot at said location. Certainly, ancient mariners were capable of making incredible voyages, but said claim would receive a boost from interested individuals being able to make a ship using nothing but ancient materials and methods before sailing it to the intended destination. Such a voyage would be much more dangerous than anything seen on The Curse of Oak Island, but it could definitely prove to be interesting.