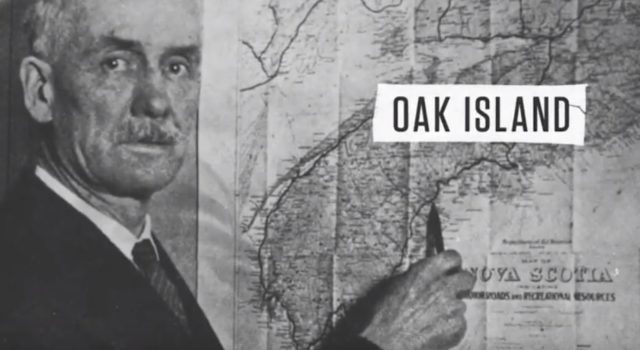 After all the rumors. After all of the speculation. Not one of us in the entire world of watchers of The Curse of Oak Island was entirely 100% sure that a season five was coming. But now, exclusively on TVOvermind, HISTORY has sent us the official season 5 teaser for one of our favorite guilty pleasures. Watch Rick and Marty Lagina go at it again. The series returns for season 5 on Tuesday, November 7th at 9PM ET/PT. Last season, the show averaged 5.4 million viewers per episode and is HISTORY's #1 series in key demographics.
Hundreds of searchers — including former President Franklin Delano Roosevelt — have been trying to solve the 222-year old Oak Island mystery but many have perished and died in their quest. The Laginas are the latest individuals up for the challenge and closer than anyone has ever been before to solving this mystery. Stay tuned for TVO's exclusive interview with the brothers. We'll be asking them some hard questions that both we and viewers have been wanting answers to for a long time. In the meantime we think you're going to be mighty pleased with what's to come in season 5.
Check out the teaser below!
Save