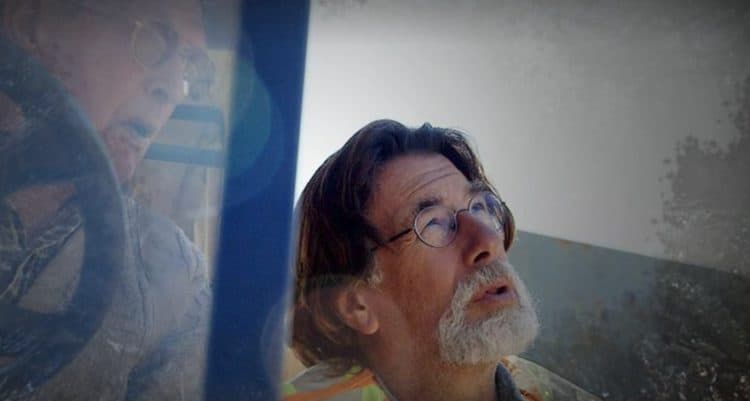 The Curse of Oak Island is a popular show that runs on the History Channel. Over the years, the show has developed a true following but that doesn't mean that fans are always happy with everything that's going on. More accurately, one of the things that fans aren't always pleased with is that nothing is going on. For the most part, things run relatively smoothly while the show is actually airing new episodes week to week. The bigger problem comes when the show is on hiatus and fans are craving information that they're just not getting
The biggest problem centers around the fact that the show has a Facebook page, initially leading fans to believe that they can go there in order to get important updates whenever they feel the need. Unfortunately, reality quickly sets in for any person that attempts to do this. There are few updates available and when the show is on hiatus, there's almost no new information coming down through the pipes. This leaves many fans wondering why the show even bothered to set up a Facebook page in the first place. After all, what's the point in having a page that is essentially designed to provide information when no one is bothering to update it?
People that are only casual fans of the show might not really understand the frustration that frequently comes from dedicated, hardcore fans when they can't get updates in real time. However, if you think back to any show that you've been a huge fan of and realize how frustrating it was not to have any kind of idea what was going on behind the scenes, you can probably start to identify with their level of frustration. In addition, it's important to remember that this is not like your typical hour long drama where a script is provided each and every week. Instead, this is something that people are actually doing that is being documented. Obviously, things are going on when the show isn't airing and no one knows exactly what's happening. This can be frustrating, to say the least.
Ye come seekin' adventure and salty old pirates, eh? Sure, you come to the proper place. But remember, dead men tell no tales.

Posted by HISTORY on Wednesday, May 23, 2018
As it turns out, a lot of fans have been complaining about this lack of information. One of the things that automatically comes with living in the information age is that everyone has the ability to voice their opinion to the rest of the world with the click of a button. In fact, this is the way that many movements have taken place in today's society. It seems as though fans are banding together and demanding that more information be provided on this Facebook page if it is in fact going to continue to exist.
Complaints have been coming in on a regular basis. Fans are simply tired of going to the show's Facebook page and seeing the same information that's been sitting there for months at a time. It's a very rare occasion that anything new is provided and even when it is, there is no in-depth information to be found. More often than not, anything new that does manage to appear only leaves fans wondering exactly what is going on as opposed to answering any questions. This is something that does not sit well with the show's fanbase, to say the least. Recently, these fans have taken up a concentrated effort to ensure that this changes sooner rather than later.
When it's all said and done, fans want regular updates on the show's Facebook page and they want those updates to be in-depth. They're not asking for daily updates, but it would be nice to see something that's updated at least once a week. In addition, most people expect those updates to be more than just a couple of lines. It doesn't really take that much time to sit down and write out three or four paragraphs providing updates over whatever has been going on for the last week or so. As a result, the demands of the fans don't seem to be out of line.
One thing is certain, this show and any other program that's on television, exists because fans tune into it. It's important that they take their concerns into consideration when it comes to the Facebook page because if the fans get frustrated enough, they might stop watching. That would basically spell an end for the show. It's a shame to think that something like that could happen just because the powers-that-be fail to update a Facebook page so it's really time that this problem be corrected.